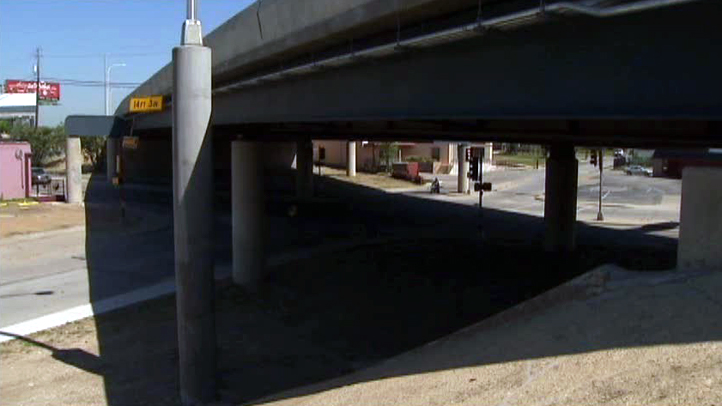 The oldest part of the Dallas North Tollway was completed in 1968, but neighbors say one underpass has never matched the appearance of others.
Instead of pavement or landscaping, the land under the bridge at Maple Avenue and Knight Street is dirt that neighbors say becomes muddy whenever it rains.
Nearby, a sound wall that might protect neighbors from traffic noise stops just short of several homes on Throckmorton Street.
Local
The latest news from around North Texas.
"This area should be improved and kept in the same standard as other neighborhoods have," Steve Lange said.
The residents say other portions of the Dallas North Tollway, the President George Bush Turnpike and the Sam Rayburn Tollway have extensive landscaping, paved underpasses and long sound walls protecting neighbors.
"When we would go and see how it looks in other neighborhoods and we came back to our neighborhood and saw what this looks like, we felt the NTTA could do a better job," Charlie Chen said.
They contacted City Councilwoman Pauline Medrano, who grew up in the area.
She spoke with North Texas Tollway Authority officials who now promise improvements for the intersection.
"They'll come up with two or three plans, and they will meet with me," she said.
One option is several loads of large rock to cover the dirt below the overpass, with a post and chain arrangement to create a barrier.
"It would also cut back on the mud that concerns them so and generally make for an esthetically pleasing area, and I think that's what we're all after," NTTA spokesman Michael Rey said.
Extending the sound wall is also being studied, Rey said.
The NTTA promises to present options to Medrano by the beginning of May but there is no word on when the improvements would begin.