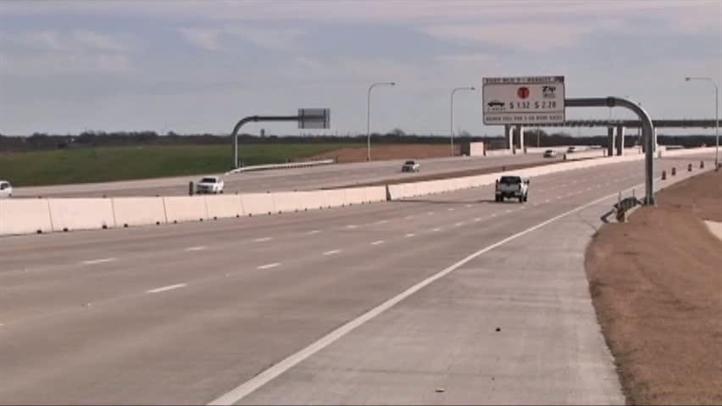 Dallas County leaders and the North Texas Tollway Authority celebrated on Monday the completion of the George Bush Turnpike Eastern Extension.
The $958 million project connects eastern cities such as Garland, Rowlett and Sachse from State Highway 78 to Interstate 30 in Dallas County. The 9.9-mile extension officially opened in December 2011.
Drivers say the extension lives up to the hype.
Local
The latest news from around North Texas.
"I think it's faster, convenient, and it's better for the cities around here," Garland resident Fernando Regalado said.
Sachse resident Joey Milot has already seen an improvement.
"Rush hour seems a lot more pleasant around here as far as traffic times," Milot said. "You're not backed up for 20 or 30 minutes trying to get through an intersection."
Businesses such as Instyle Salon, which is in front of the highway, said they are seeing a increase in business after years of construction.
"We are very very excited, and we're looking forward to the future," Regina Byrd said. "It has opened up a lot for us. Customers can easily see us from the highway. Before, there was a lot of confusion. Customers would call and ask for directions, and exits were closed. There were a lot of detours. We were hidden from public view."
The NTTA and cities such as Garland, Rowlett and Sachse, celebrated the "East Side Story of Expansion" and future development.
"There's been a gap in this area," said Kenneth Barr, NTTA Board of Directors chairman. "And this road is going to improve the mobility."
The NTTA and city leaders anticipate an economic boost from the extension.
"We're opening a major new roadway that's going to contribute significantly to mobility in the region," Barr said. "It's going to help Garland and Rowlett and Sachse and Wylie to continue to grow and prosper, so it's good for the economy [and] it's good for the region."
Construction on the project started in 2008. The extension is considered Rowlett and Sachse's first major highway.