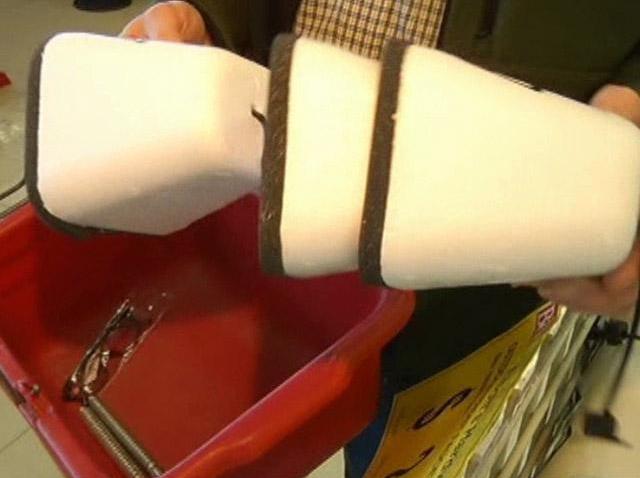 North Texas is getting ready for the first winter blast of the season.
Come sleet or snow, road crews are prepared.
"We're loading up the trucks today," said North Texas Tollway Authority spokesperson, Christine Connelly.
Local
The latest news from around North Texas.
No matter what old man winter has in store for North Texas, the NTTA hopes it will be no match for their sand trucks. Come noon Sunday, all hands will be on deck.
"We're filling up our sand trucks with a mixture of sand and salt, getting everything into position," said Connelly. "Our crews are going to get into place and be staged in areas along the Bush Turnpike, the Dallas North Tollway, Sam Rayburn and everywhere we need to be."
While North Texans know the roads may be covered, Saturday some took the time to make sure their homes were protected as well.
"My wife talked about three bare faucets we have outside," said Dallas resident, Mike Edgmon. "So I thought, well I don't know if she picked items up yet so I think I better just make sure and get them for myself."
Hardware stores like Elliott's Hardware in Dallas, were fully stocked with all the winter weather must-haves.
"Faucet wrap, faucet covers, pipe wrap and heaters for the ones that don't have heaters," said Henry Long who works for Elliott's Hardware store.
Plenty of customers took advantage of the store's winter weather prep displays set up near the cash registers. Some saying they didn't want to take any chances snowy weather would catch them off guard.
"Oh I figure we'll see something," said Edgmon. "You know, before its over we'll see some freezing precipitation for sure."