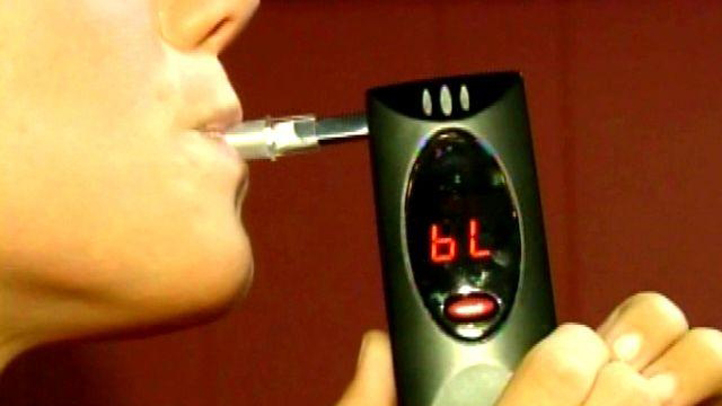 Throughout the Fourth of July holiday weekend, officers across Texas will be working together to get drunken drivers off the road.
It is a "no-refusal weekend," meaning that anyone pulled over on suspicion of drunken driving has to blow into a Breathalyzer or a judge will issue a warrant for a blood test.
Tarrant County Assistant District Attorney Richard Alpert said more than 50 percent of people arrested on suspicion of DWI refuse Breathalyzer tests, which is why having judges on hand is necessary.
Local
The latest news from around North Texas.
Several counties, including Dallas, have mobile units with nurses on hand to help process drivers suspected of driving while intoxicated so officers can get back out on the streets faster.
Alpert said more than 200 agencies are taking part in the no-refusal weekend because the program is effective.
"Everybody is jumping on board because it works, because it's legal, because it's efficient," Alpert said. "It's about truth and finding out what the truth is, and everybody who's tried it has liked it and want to do it again."
The Tarrant County District Attorney's office says there are no intoxicated-driving-related fatalities during no-refusal weekends.
Last year, there were 337 alcohol-related crashes in Texas on the Fourth of July weekend.
"The Fourth of July weekend is one of the deadliest that we have across the nation, so the goal with no-refusal weekend is to bring down those numbers," Trooper Lonnie Haschel said.
Christy Elkins' son, Troy Montgomery, was killed in a drunken-driving crash over the New Year's holiday in Missouri two and a half years ago.
"It's very hard, but I miss him. What else can you say?" she said. "He's a statistic, and someone somewhere in this area will be statistic after this weekend. And it's very hard time for all of those involved."
Montgomery graduated from Fort Worth's Boswell High School in 2004. He was a successful high school and collegiate golfer, and his mother holds his accolades close.
She said her son's death, like all driving-while-intoxicated deaths, was preventable.
"There's so many people that are victimized that don't need to be if we just make good choices," Elkins said, who works with Mothers Against Drunk Drivers.
Elkins said she is encouraged by this weekend's statewide no-refusal crackdown.
She said she takes every DWI-related crash personally.
"[For] every one, I think, 'There's a mother out there that feels like I do,' and that's incredibly painful every time," Elkins said.
People in Dallas have mixed emotions about the plan.
"I think it's a good idea," resident Robin Smith said. "I mean, there's too many tragedies that go on every holiday season, so drink, drive and go to jail."
But Eric Wikoff disagreed.
"That's, like, against human rights to have someone draw your blood," he said.
NBC DFW's Kim Fischer contributed to this report.