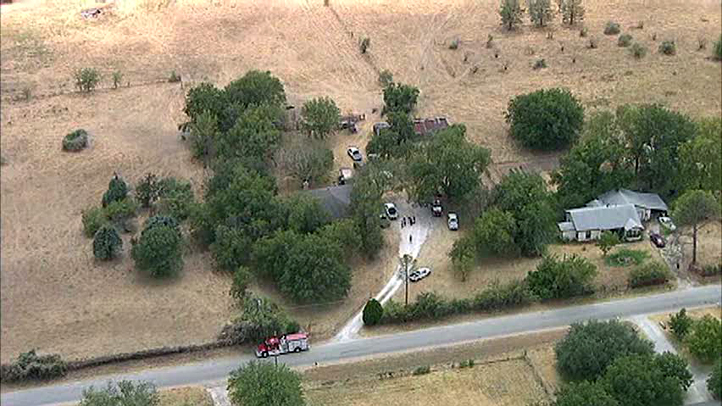 Parker County officials have charged a woman with animal cruelty after nine horses in her care died last week.
Parker County Sheriff Larry Fowler said Linda K. Pharis, who was supposed to be taking care of the animals, faces up to two years in jail for the Class A misdemeanor if convicted.
On Friday, Parker County deputies found the bodies of eight horses that were left on a ranch without water in triple-digit heat.
Local
The latest news from around North Texas.
Deputies said the horses collapsed and died at the 15-acre property just west of Weatherford. A ninth horse was euthanized because of liver and renal failure after it was rushed to a veterinarian.
The veterinarian said the horses had been dead for two days and were without water for several days.
"It shouldn't happen," Fowler said Friday. "In a heat wave like this, when you got this kind of heat -- I mean, you need to be looking every day."
Six mares, two geldings and one filly died.
Don Thomas, of Arlington, leases the property to the horses' owner, who lives in Arizona. He called the horses' deaths were "a tragedy."
"It's a lesson for everybody with animals in this heat -- they cannot exist very long without water," he said. "This is what we're seeing here today. They didn't have water, and now they're gone."
Thomas said the well that pumps water for the horses to drink malfunctioned, leaving the horses' troughs completely dry.
NBC 5's Scott Gordon contributed to this report.