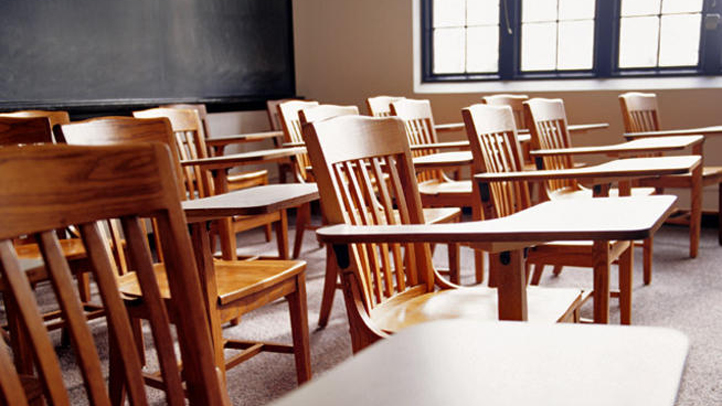 While many districts are struggling to find cash to keep existing schools open and teachers employed, the Frisco school district is showing no signs of budget problems.
The Frisco Independent School District has not only passed a balanced budget, it is opening six brand-new schools to accommodate the city's explosive growth.
"We will probably have over 37,000 students this fall," district spokeswoman Shawna McKay-Wortham said. "We're still gaining more than 3,000 students a year."
Local
The latest news from around North Texas.
Lone Star High School, Hunt, Maus and Cobb middle schools and Sonntag and Purefoy elementary schools will greet their first classes next week.
"Just the energy is absolutely amazing," said Karen Kraft, Lone Star principal. "I can't sleep at night because it's so exciting."
The FISD hired 500 new teachers, administrators, counselors and support staff to open the six schools, and more schools could be on the way. The district may open at least two more elementary schools and a new administration building in 2011.
The economic downturn has worked in the district's favor, slowing growth just enough for the district to catch up. A couple of years ago, Frisco had more students in preschool and day cares than students in FISD schools.
Freshmen, sophomores and juniors will attend Lone Star High School, many coming from Wakeland High School. Quite a few are not native Texans, but have recently moved to the area.
"You're going to talk to different kids (on) different days and get different experiences from all over the country, and I think it makes for a better classroom," teacher Ryan Hardin said.
Unlike other new schools, Lone Star High won't be phasing classes and extracurricular activities.
"We have varsity in every sport that there is and orchestra, choir, band, theater, art -- you name it -- so we're a full varsity school," Kraft said.
Many of the schools are still getting the final touches -- graphics in atriums and teacher fix-ups in classrooms. Parents will visit the schools at open houses on Friday. School staff personnel also conducted home visits over the summer to meet students.
Since 1999, FISD has opened between two and six schools each year. District officials said they hope they finally have a handle on the population boom, because opening new schools while striving for academic excellence can be a tough balancing act.
FISD students return to school on Aug. 24.