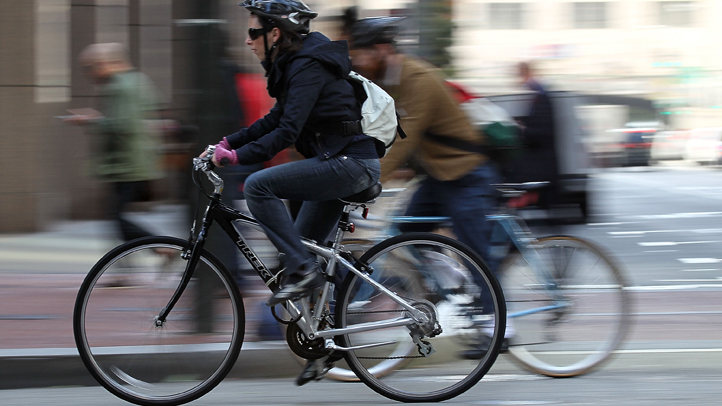 An ordinance passed by the Fort Worth City Council this week demands that drivers share the road.
It requires at least a three-foot clearance when passing a bicycle on the roadway. Commercial vehicles must provide a six-foot clearance if driving conditions allow for it.
Drivers also may not harass or intimidate bicyclists and must avoid collisions, including hitting a jogger or bicyclist with a car door.
Local
The latest news from around North Texas.
John Roberts, the president of the Fort Worth Bicycling Association, said the measure is a good step.
"If they're (drivers) aware that they need to give more of a clearance then they have, maybe they will be more accepting of us and share the road," he said.
The ordinance is part of the city's plan to increase bicycle use. Gov. Rick Perry vetoed a similar statewide law in 2009.
Other steps in the Bike Fort Worth plan include bike routes in the Fairmont neighborhood, dedicated bike lanes and explicitly shared roadways.
"We're trying to get in the higher rankings, like in the top 50, the top 30, eventually," Roberts said.
Fort Worth isn't anywhere close to the top of the bicycle-friendly list, he said.
Bicyclists said the ordinance is a solid, safe start.
"I've been run off the road into the bar ditch before," said Gene Stefko, who commutes to work every day by bike. "I've had things thrown at me -- bottles, cups of soda pop, things like that."
Other riders said some drivers curse at them or make inappropriate gestures.
"Anything is appreciated, when you're riding a bicycle you're so vulnerable," Stefko said. "And you're out there, just you and a little bicycle, so anything is great."
But some cyclists also say they are concerned the ordinance will be hard to enforce.