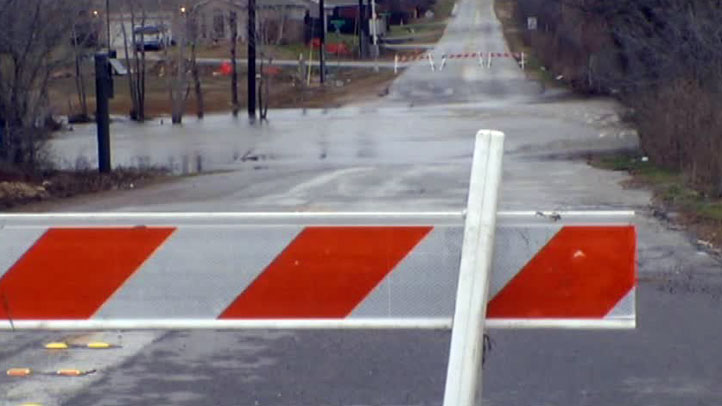 Fort Worth will build a $1.1 million bridge over a portion of a road where two cars were stranded on Wednesday.
Flooding has been an ongoing issue for years in the neighborhood. Early Wednesday morning, storm water swallowed up a portion of Cromwell Marine Creek Road, stranding the two cars.
Next month, the city will begin building a roughly $1.1 million bridge. The funding comes from part of the monthly water bill folks in Fort Worth pay.
Local
The latest news from around North Texas.
"I think it would be great a lot of people would be happy with that," said John Davis. He and his family live nearby and had to make a detour.
Dozens of cars throughout the day had to reroute their drive, as a portion of the road was blocked off.
There are signs indicating to drivers that the water is high and they should turn around. Many don't heed the warning, and city planners say they think the bridge would alleviate the issue.
It will also help an area that is quickly developing.
"This road is the connection for most people who live here. It's a rapidly growing area, in front of me there's a school, mom have to take kids to, every time there is even a minor storm, it cuts access," explained Don McChesney, storm water engineering manager for Fort Worth.
Similar bridges, such as one in Samson Park, helped drivers travel over the high water on Tuesday.