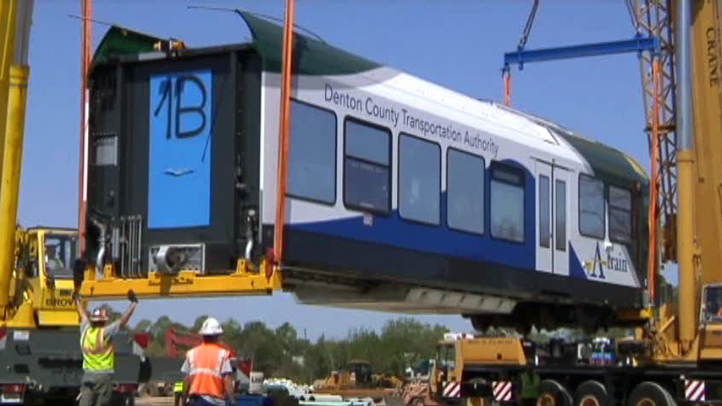 The train cars moving up and down the A-train track will soon look much different.
Denton County Transportation Authority officials said the new cars are the final piece to the A-Train puzzle.
"It's a culmination of coming full circle in our entire A-train program," said Tom LeBeau, DCTA rail program development vice president.
Local
The latest news from around North Texas.
LeBeau said the state-of-the-art vehicles have been years in the making, coming all the way from Switzerland.
"They were all manufactured there and shipped over here," he said. "They came through the Port of Galveston last week and went through customs there."
The Stadler vehicles will eventually replace the current A-train cars. A similar train runs in Austin, but these are the first of their kind in North Texas.
"These will have bike racks built into them. The seating will be very comfortable, and the ride will be very smooth. It also has some of the latest in crash technology built into these vehicles," LeBeau said. "We also stand to realize quite a bit of fuel efficiency savings. Not to mention, the diesel engines are the latest in technology to be cleaner for the environment."
The first cars were lowered on the tracks Thursday, but the complete change won't happen overnight. It will take several months for all 11 trains to arrive.
DCTA said passengers can expect to hop on board at the end of the spring.