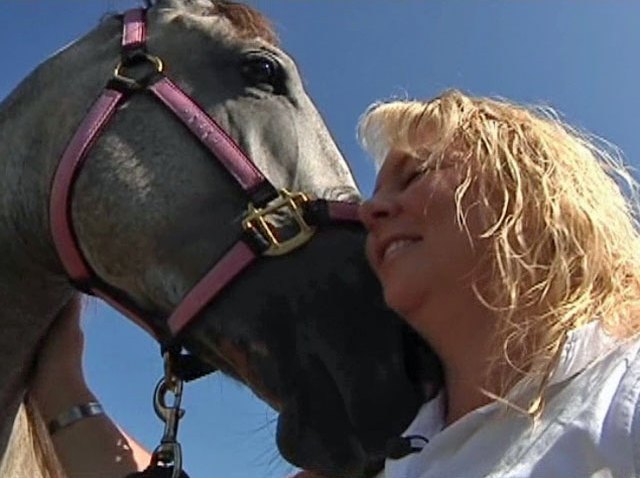 A Fort Worth military couple is happy to have their horse back. Terri Rogers had been searching for the filly stolen last week from her and her husband, David, who is serving in the Navy in Afghanistan.
"I'm so happy. Miracles happen. I couldn't believe that we actually found her because it's like looking for a needle in a haystack," said Terri Rogers.
Reata was taken from her pasture in North Fort Worth at Sylvania Cross Drive and North Sylvania Avenue. Someone cut the barbwire fence around the field. Terri Rogers said deep hoof marks in the dirt show Reata resisted being taken out of the pasture.
Local
The latest news from around North Texas.
On Saturday, Terri said two men got in touch with her and led her to a barn near the Fort Worth Stockyards, where Reata was tied to a tree.

"They just said that a man had asked to board a horse there," Terri said.
The news has traveled all the way to Afghanistan, where Terri Rogers' husband, David, is serving with the Navy.

"I'm pretty relieved. I really am," he said on the phone.

Terri said Reata came home with scratches all over her body.

"I know that she was not treated how I would treat a horse -- probably not very humanely," Terri said.

Still, the Rogers are glad this story has a happy ending.

"If you ask anybody around here at Camp Alpha, where I'm at, I'm a lot easier to work with now," David said.

Fort Worth police have not made any arrests in this case.

Terri said the two men who led her to Reata will get the $2,000 reward she offered on "Missing" signs she and her friends posted.
Since Reata was taken Rogers moved her other horses off the leased property. She said Reata would join the other horses soon.