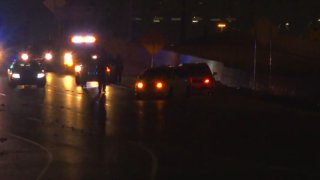 One person is dead after a crash involving a semi-truck and a motorcycle in Fort Worth on Wednesday.
According to the Fort Worth Police Department, North Division officers were dispatched to a crash in the 3600 block of Northeast Loop 820 near Flagstone Drive at approximately 12:35 a.m.
Police said when officers arrived, they located a motorcycle rider who was pronounced dead at the scene.
The motorcyclist was identified as Dalton Sowards, 25, from Fort Worth.
Traffic detectives are currently investigating this accident, police said.
No additional details are available at this time.