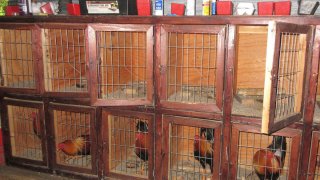 Authorities seized approximately 128 live roosters, 183 chicks, 49 hens and 28 dead birds Sunday morning after a call for cockfighting in southeast Dallas, police say.
Officers were called to a house along the 2800 block of Jordan Valley Road, southeast of Interstate 20 and northwest of Belt Line Road, at about 11:18 a.m. Sunday, Dallas police said.
Police said spectators scattered when officers arrived, but 49 people were detained and issued misdemeanor citations for being spectators at a cockfight.
The SPCA said dozens of birds were found in pens throughout the wooded property. Medications, a scale and a cabinet full of cockfighting paraphernalia including slashers and gaffs were found in a shed.
A large barn attached to the residents contained a makeshift fighting ring where the cockfights took place, the SPCA said.
The Dallas Police Department's animal cruelty unit "completed a civil seizure for" the living and dead roosters, while the SPCA also arrived to assist with the effort, police said.
The SPCA said Tuesday the animals were transported to the SPCA of Texas' Russell E. Dealey Animal Rescue Center in Dallas and the Russell H. Perry Animal Care Center in McKinney, where they will be evaluated by medical staff and cared for until a civil custody hearing takes place.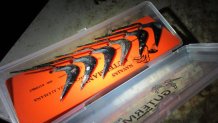 Several of the rescued birds were lethargic and severely injured with multiple wounds, the SPCA said.
In a statement released Tuesday, the SPCA reminded that "cockfighting is a crime in all 50 states, including Texas, where it is a felony to cause birds to fight with one another and/or to use the property for the purpose of cockfighting, punishable by up to two years in a state jail and/or up-to a $10,000 fine. In Texas, it is a Class A misdemeanor to possess, manufacture or sell cockfighting paraphernalia, a Class A misdemeanor to own or train a rooster with the intent to fight the bird and a Class C misdemeanor to be a spectator at a cockfight. Federal law also prohibits any interstate or foreign transport of fighting animals."