Feeling water-logged? You're not alone and with good reason.
According to NBC 5 Meteorologist Brian James, more rain and snow fell at Dallas-Fort Worth International Airport in the first 141 days of this year than the entire year of 2014.
In 2014, DFW Airport received 21.32" of precipitation, according to James. Meanwhile, from January 1 to May 21, 2015, DFW Airport has received 21.54" of precipitation.
Ongoing rainfall across much of Texas has brought additional improvement in drought conditions.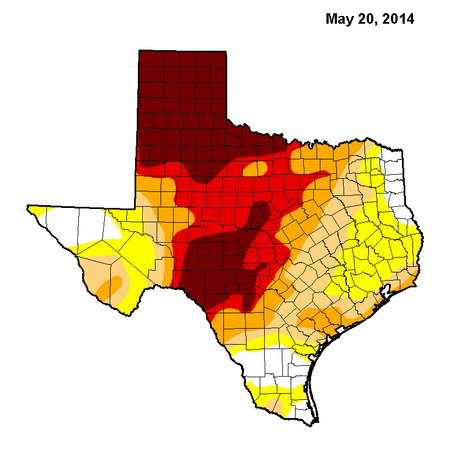 The U.S. Drought Monitor map released Thursday shows Texas with no areas in extreme drought, the second worst category.
The last time the state was without extreme drought was in late November 2010. The following year was the state's driest year ever and began the state's second worst drought behind the one in the 1950s.
About 85 percent of the state is out of drought.
Local
The latest news from around North Texas.
May and June are the state's wettest months.
Forecasters say a weaker-than-anticipated El Nino that brought with it rain, snow and sleet to Texas is expected to persist and intensify through next winter.
Precipitation amounts may diminish this summer but fall and winter are predicted to have greater chances of above-normal rainfall.
NBC 5 Meteorologist Brian James contributed to this report.
Copyright AP - Associated Press