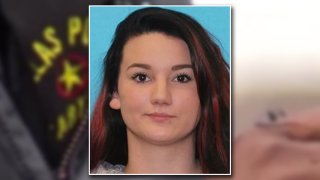 Dallas police say a woman identified as "critical missing" has been found.
Police said Tuesday 19-year-old Haley Cruz was last seen at about 9:40 a.m. getting into a gray Toyota 4 Runner.
Without elaborating, police said the woman may have been at risk of harming herself or someone else.
Police said Thursday morning that Cruz had been located and released no further information.