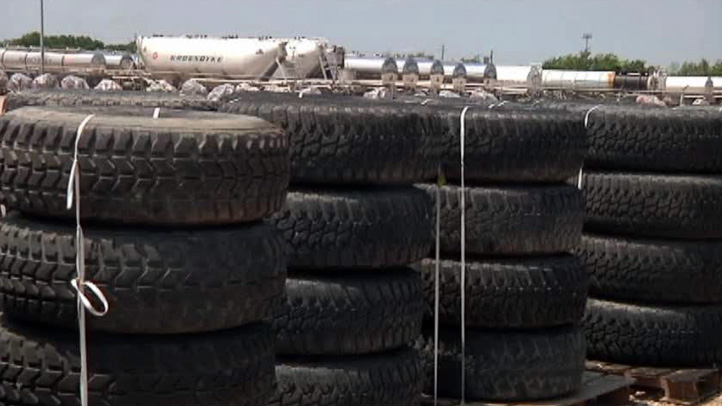 A Fort Worth company is putting up surplus items for auction, including trailers, rigs, Humvee tires and Detroit engines.
The availability of Humvee tires is a first for the auction.
"Government liquidation has done a great job in letting people know that these pieces are out there," auctioneer Joel Marreel said.
Local
The latest news from around North Texas.
Humvee tires aren't the only military item up for auction. Fifty Detroit engines are also up for grabs.
All of the surplus items are available to the public through Marreel's company, TruckCenter and government liquidation.
"You see the general public using them for spreaders on the back of their trucks or in-field tractor and trailers," Marreel said.
The auction is also an economic plus for the U.S. government.
"It's great to see some of this turn around and be able to create additional income for the government," Marreel said.
The auction is scheduled for 10 a.m. Wednesday at the TruckCenter lot located at 1121 Cantrell Sansom Road in Fort Worth.