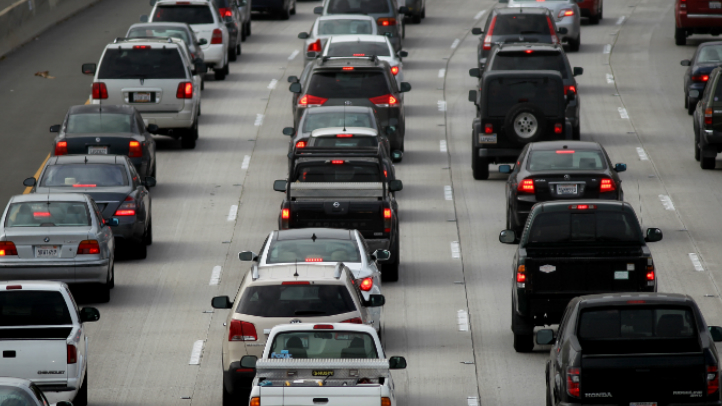 Do you drive on Texas 183, Texas 114 or Loop 12? The area hasn't seen improvements since 1973 and is now the focus of major construction as part of The Midtown Express (SH Managed Lanes Project).
Construction crews are reconstruction the highway format trying to meet the growing demand; 150,000 to 170,000 cars pass through this area every day. TEXpress lanes are being added as well.
The project covers 14.8 miles on 183 from 121 to Interstate 35E. On 114, at International Parkway north of Dallas/Fort Worth International Airport, construction covers a 10.5 mile stretch to the southeast where 114 joins 183 near the old Texas Stadium site. Loop 12 is the shortest stretch where 2.5 miles are under construction from 183 north to I-35E.
Local
The latest news from around North Texas.
Texas 114 will be completed later this year. On 183, the construction is about 40 percent complete. The entire project should be finished in 2018.
Here are some of the next big closures.
Texas 114
Various main lanes closed in both directions closed nightly 9 p.m. to 6 a.m.
Eastbound 114 offramp to Northwest Highway closed nightly 9 p.m. to 6 a.m. through Feb. 10.
Eastbound 114 off ramp to southbound Loop 12 closing Wednesday 9 p.m. to 6 a.m.
Westbound 114 over Northwest Highway moves to a new traffic pattern on Feb. 10.
Texas 183 in Euless and Fort Worth
Various lanes closed in both directions each night 9 p.m. to 6 a.m.
The Main Street Bridge over 183 will close June 7 for approximately 18 months.
Texas 183 in Irving
Intermittent closures in both directions. Feb. 2 from 11 p.m. to 5 a.m. Traffic may be stopped for up to 15 minutes.
Carl Road under 183 closing Feb. 2-3 from 8 p.m. to 6 a.m.
Eastbound 183 offramp to Spur 348 and to westbound Grauwyler Road and Regal Row closing Feb. 2 between 9 p.m. and 6 a.m.
Westbound 183 offramp to O'Connor will close for an extended period starting Feb. 3.
Texas 183 in Dallas
Various lane closures 8 p.m. to 6 a.m. nightly.
Loop 12
Various lanes closed 8 p.m. to 6 a.m. nightly.