What to Know
911 operator reported hearing screaming and "a struggle" in the background of a "hang-up" emergency call.
Police fatally shot a man they say "charged at officers, armed with a knife and a club."
Family of Ashton Pinke hires civil rights attorney Justin Moore who says Pinke "was not armed with a gun or deadly weapon to justify the use of lethal force by officers."
Two Mesquite police officers fatally shot a man Tuesday morning who is believed to have been involved in an assault and who charged at them while holding a knife and club, police say.
Mesquite police said officers were dispatched to a 911 hang-up call at about 7:45 a.m. where the dispatcher heard screaming and what sounded like a struggle in the background.
"It was an open line for a little bit at which time we heard what appeared to be a struggle in the background and then the line disconnected," Mesquite police Sgt. Mark Bradford.
Local
The latest news from around North Texas.
Though the call was a hang-up, at least one prior call from the phone number helped direct police officers to a residence at the Audubon Park Apartments in the 5800 block of Northwest Drive.
It was there where officers met a person identified by police only as "the victim" who said a man was armed with a knife.
The officers went outside of the apartment where they found 27-year-old Ashton Pinke on the side of the building holding a knife and a club. Police said Pinke charged at the officers with both items and that both officers shot him.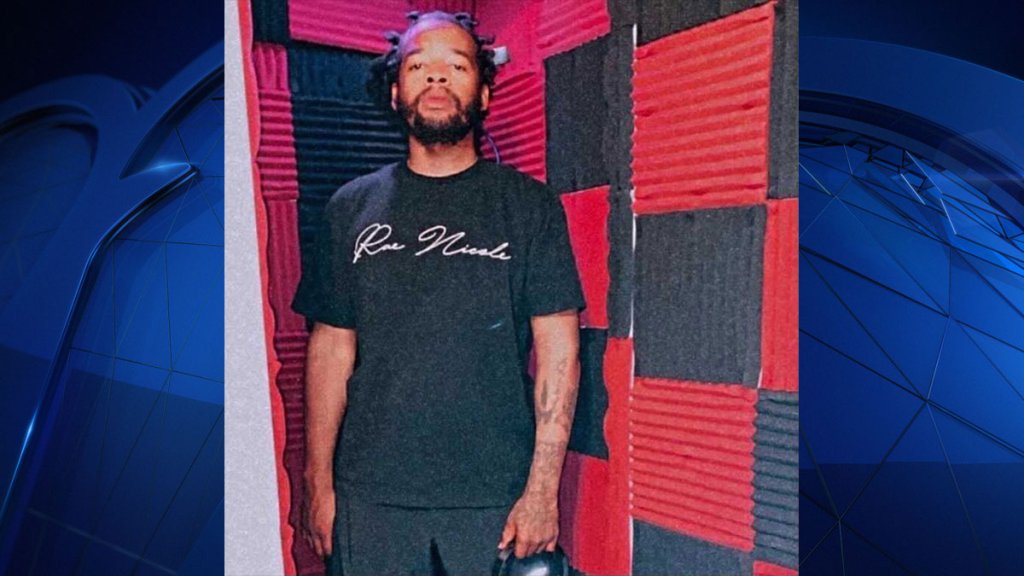 "They contacted the suspect who ultimately charged at them with the weapons in his hand and unfortunately officers had to make the decision to use deadly force," Bradford said.
Police said earlier on Tuesday that officers had called for medical assistance after the shooting and that the injured man was in critical condition. On Tuesday afternoon, police said the man had died after arriving at the hospital.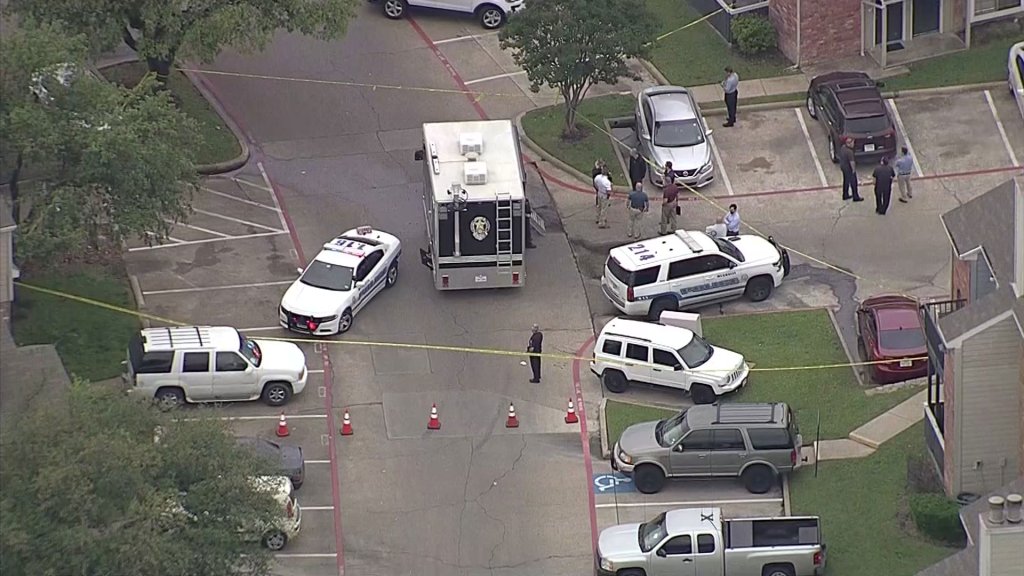 "I walked over where the cops were, there was a lady screaming and a guy laying on the ground and the paramedics looked like they were trying to resuscitate him," said Yon Rico Bell, a neighbor who said he woke up to a lot of screaming.
A second person, described by police as an "assault victim," was checked out by a second ambulance, but refused to go to the hospital.
"She had suffered injuries because of an assault, so the officers had an ambulance come out just to check on her to make sure she was OK and she refused transport," said Bradford.
Bradford said he didn't know the exact relationship between the woman and Pinke, but believed she was his girlfriend.
Mesquite police said the officers were wearing body cameras and that the footage was being reviewed. They expect to release at least some of the footage later this week.
The officers involved in the shooting have not been named, but the Mesquite Police Department said Tuesday afternoon they are a female 25-year veteran officer and a male 21-year veteran officer. As per department policy, the officers are on paid administrative leave while the shooting is investigated.
Attorney Justin A. Moore reached out to NBC 5 Tuesday afternoon to say he'd been retained by Pinke's family. In his statement, Moore said police were called to an "alleged domestic disturbance" and that "according to witnesses at the scene this should have been a mental health welfare check."
"Unfortunately, the lack of a proper response by the Mesquite Police Department ended in Asthon being shot and killed," Moore said in his statement. "By all accounts, Ashton was not armed with a gun or deadly weapon to justify the use of lethal force by officers on the scene."
Moore said his office intends to "investigate any and all civil rights claims for Ashton's family while demanding full transparency in any and all investigation that will be conducted by law enforcement going forward."