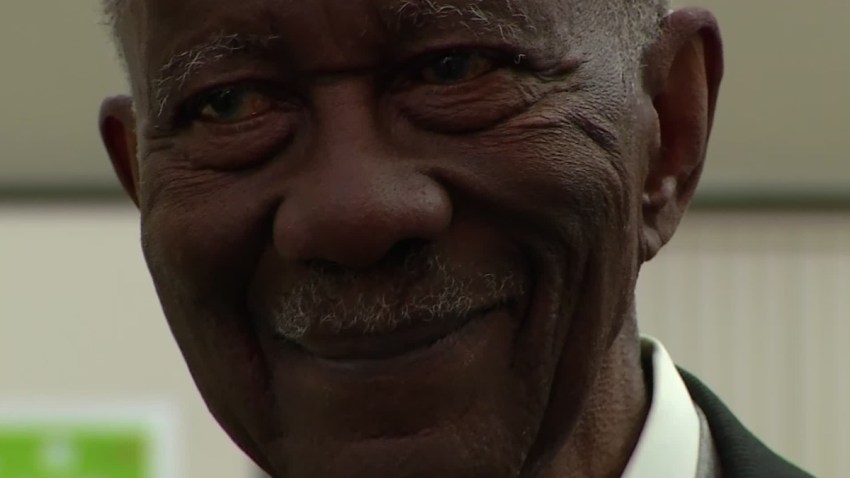 A McKinney Independent School District legend, Leonard Evans, died earlier this week at the age of 94.
"It's difficult to overstate the impact that Mr. Evans had on McKinney ISD during the 1960's and beyond. In the era of segregation, he was a pioneer, transferring in 1963 from his job as a coach and teacher at McKinney's segregated E.S. Doty High School to Finch Elementary to become the first African-American teacher to serve at a white campus in MISD," the district said in a social media post. "During his 31 years with the district, Mr. Evans served as a bus driver, math teacher, coach and principal and received several Teacher of the Year awards. In 1989, he became the district's first black school board member, a position he served in for 16 years."

"His courage and character made McKinney a better place. And, he will be deeply missed," the district said.
Funeral arrangements have not yet been confirmed.
Local
The latest news from around North Texas.
Evans, long considered a pioneer in the district, had the honor of having a school named after him in 2004.

The novelty of having a school named after him never work off for Evans, who in 2015 told NBC 5, "I come by here two, three times a week just to see my name."
Evans was the district's first black staff member to cross the line of segregation in the district, leaving all-black Doty High School in the mid-60s.
He said the welcome within the district was warm, but there were hurdles to integration, like finding him a suitable office.
"It was a broom closet and I was in with the janitors," he said in 2015.
Evans' longtime friend George Webb toured the school in 2015 with Evans and said he was among the board members who voted in favor of integration, specifically for Evans to change schools.
According to Webb, the district tour in 2015 is quite a contrast to 1965.
"It's so great to see the difference of when we had it segregated, of everyone together," he said in 2015. "Sometimes I think we started something, but we should have started it sooner."
Evans told NBC 5 he wants to see minority students continue the work he started decades ago, stressing the need for minorities to be involved in the arts and music.
"But they're going in the right direction," he said.