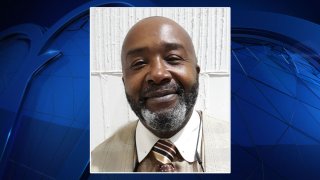 The McKinney City Council has appointed a new representative to fill the District 1 seat left vacant following the recall vote of La'Shadion Shemwell in November.
According to the McKinney City Council, Pastor Christopher "Chris" Thornton will hold the position until the next City Council election in May.
Thornton, a lifelong McKinney resident, is the Associate Pastor at Mt. Pilgrim Baptist Church in McKinney and the Pastor of Hopewell Missionary Baptist Church in Colbert, Oklahoma.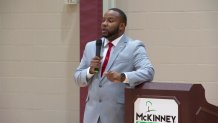 Elected in 2017 to represent the city's east side, Shemwell has been vocal about protecting civil rights in the city and country. His term has been marked by arrests, clashes with fellow leaders and most recently declaring a "Black State of Emergency" in Texas following several high profile officer-involved shootings.
After a petition to recall Shemwell was successful and the issue landed on the ballot, the city council member and two people in his district filed a federal lawsuit against the city, claiming the actions taken to try and remove him from office violated the Voting Rights Act.
Shemwell's attorney said his client has been targeted since the day he took office. He argued changes to the city's recall process to allow all residents to vote for his removal, instead of just those who voted for him in District 1, meant white voices diluted those of his Black and Latino constituents.
Local
The latest news from around North Texas.
McKinney Mayor George Fuller, who has publicly voiced his support of removing Shemwell, said early election results show Shemwell's own district voted against him 2-1 to recall him.
Thornton graduated from McKinney High School in 1982, and he was the first African American student to be elected Class President, the McKinney City Council said.
After high school, Thornton went on to serve in the United States Air Force.
He and his wife Mona have been married for 26 years, and they have four children and two grandchildren.