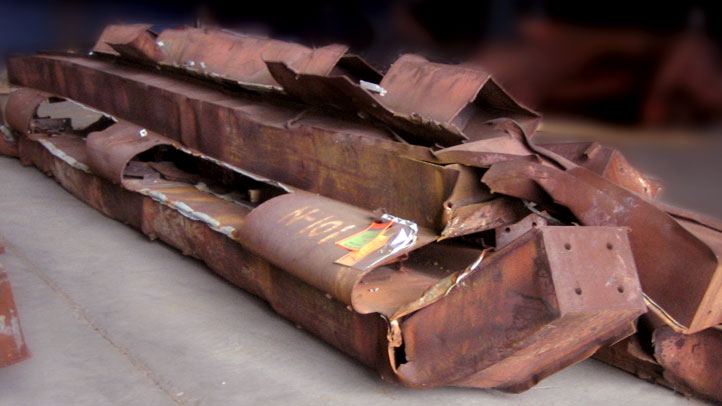 The Fort Worth Museum of Science and History will mark the anniversary of 9/11 with a special artifact from the World Trade Center.
A beam 36 feet tall and weighing 6,500 pounds will be on display in the museum atrium during a special opening ceremony Sunday morning.
The beam is the largest piece of the WTC in the state and is part of a larger exhibit dubbed, 9/11 Tribute. An artist's model of the exhibit is to the right.
The full-faced panel once supported three floors (101-103) and was located two stories above the impact zone of the north tower. The piece is one of the few that the National Institute of Standards and Technology have been able to trace to its exact location within the tower.
"It's hard to find words to talk about what this means," said Colleen Blair, museum vice president.
The beam will remain in the atrium until early November, when the permanent exhibit construction is expected to be complete. At that time, the piece will be permanently installed outside, to the right of the main entrance to the museum.
"I think we will see a wide range of emotion," Blair said. "I think people will stop and remember and share. ... One of the things we hope to do is think about all the first responders and pay tribute to that wonderful sense of American spirit."