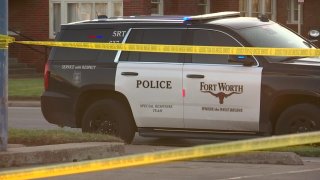 One person is injured after a shooting at a Fort Worth apartment complex on Wednesday.
According to the Fort Worth Police Department, East Division officers were dispatched to the 6500 block of Red Sierra, the Chapparral Apartments, at approximately 2:46 a.m.
Police said when officers arrived, they located an adult male with an apparent gunshot wound.
The male was transported to a local hospital in an unknown condition for treatment, police said.
Gun Violence Unit detectives were notified of the shooting, which is still under investigation.