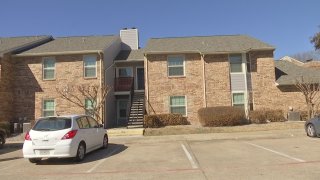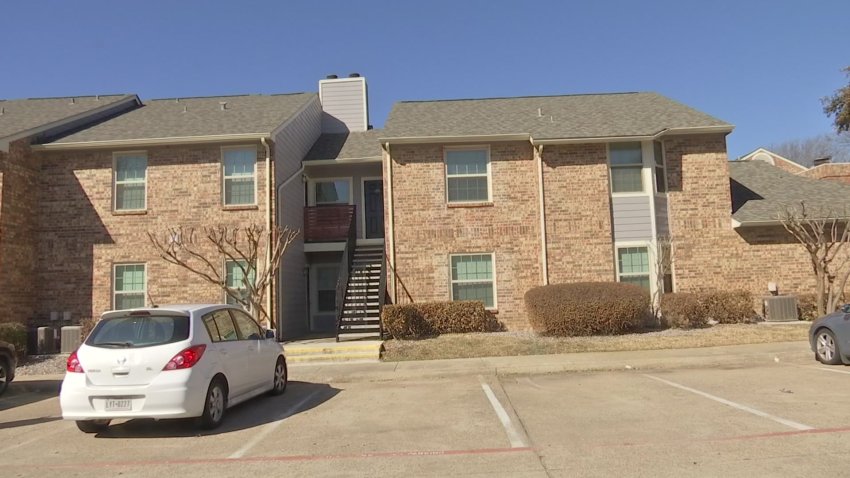 The man accused of abducting his 10-year-old daughter after killing his ex-wife claimed she had left the country and threatened to shoot up a Dallas hotel, according to an arrest warrant affidavit.
Ronald Lee Singer, 35, is in the Denton County Jail on a murder charge in the death of 45-year-old Maria Romero-Ramos.
Singer and his daughter were found Wednesday morning at a motel in Red Oak, police said.
A Denton County arrest warrant affidavit issued for Singer detailed the moments that led up to the discovery of Ramos' body and the hours after.
Shortly before 11 p.m. Tuesday, Ramos' roommate arrived at their complex but saw Singer's Cadillac parked in front of the apartment. Her black Mitsubishi Outlander was not there, the affidavit said.
The roommate texted Ramos, but she didn't answer. The roommate was reluctant to go inside because Ramos and Singer would often argue about Singer's drinking and marijuana use, according to the police document.
After waiting for Singer's vehicle to leave, the roommate went into the apartment around 1 a.m. and found Ramos' body just inside the front door. Her face was bloodied and swollen and she had cuts on her chin and hands, the affidavit stated.
Police said Ramos had several missed text messages and calls from around 3:30 p.m. Tuesday from her daughter and another person asking why Ramos had not picked her daughter up from school.
Local
The latest news from around North Texas.
The roommate told police that Ramos' daughter had been staying at a friend's house because a pipe had burst at the apartment, and she returned to the friend's house after school Tuesday, the affidavit stated.
On Tuesday afternoon, around 5 p.m., Singer went to the friend's house and picked up his daughter. He said that Ramos had an emergency and had to go to Mexico, the affidavit stated.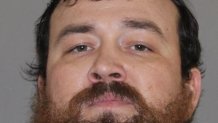 He brought his daughter back an hour later and then returned at 7 p.m. to drop off food. He went back again at about 10 p.m., picked up his daughter and did not return, according to the police document.
At about 1:30 a.m., Dallas police responded to the Omni Hotel in the 5500 block of South Lamar Street, where a man thought to be Singer was trying to get a room with his daughter.
Hotel staff said the man became angry when he learned how much the room cost, said his daughter's mother was trying to sell her and then threatened to shoot the hotel and the staff, the affidavit stated.
Around 7:20 a.m. Wednesday, Carrollton police sent out a endangered child alert and an Amber Alert was issued soon after.
Close to four hours later, Carrollton police said an employee at a Red Oak motel saw the Amber Alert and recognized Singer and his daughter as two people who had checked in overnight.
The employee called Red Oak police who safely recovered the girl and took Singer into custody.
Singer's bail on the murder charge has been set at $1 million.