A man has been arrested in a string of vehicle fires at a Lewisville apartment complex that date back to July 2019, according to a city spokesman.
A task force led by the Lewisville Fire Department arrested Zainul A. Bandeali, 63, who faces five counts of second-degree felony arson.
Bandeali is a resident of the Windsor Court Apartments, where 20 vehicles have been damaged in 10 arsons since last July, city spokesman Matt Martucci said.
An eleventh fire at complex was an unrelated insurance fraud case, Martucci said.
"I will tell you that because they were such a unique type of fire, we are working with some of our surrounding cities just to see if they had any fires that kind of matched a similar MO," Martucci said Saturday. "You see house fires, you see business fires, things like that. Starting a car on fire is not a really common fire."
In addition to fires at the Windsor Court, Bandeali is also suspected in two Oct. 25 fires at Gomez Tire Shop in the 100 block of County Ridge Road and the Manors at Forestbrook in the 2200 block of Southwick Drive, Martucci said.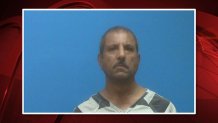 No one was injured in those fires, which happened within two miles of the Windsor Court, a complex in the 200 block of East Southwest Parkway.
Local
The latest news from around North Texas.
Anthony Charitar, a resident of Windsor Court, said he met Bandaeli about a year ago.
"I noticed he had back surgery or he hurt his back and he was struggling to put his walker in his trunk, so I helped him do that," Charitar recalled. "That's scary that someone like that could be living right next to you."
Though his property was never damaged, he said the past year has been filled with anxiety.
"It's hard to go to bed waking up, thinking your car could be the next one that's burnt to ashes outside," Charitar said. "I had company at the time and she was saying, she could smell smoke. Sure enough, it was the fumes from that car that was lit up right downstairs."
Cell phone video sent to NBC 5 from a resident who only wished to be identified as Mario showed a car engulfed in flames around midnight on Oct. 24.
Officials are still working to determine a motive for the fires.
Martucci said Bandeali is the main suspect in all 10 fires at Windsor Court, but the investigation in seven of the cases was ongoing and charges have not been filed.
Bandeali was being held in the Denton County Jail.