Fort Worth authorities say they've arrested a man after an alleged case of arson at a Fort Worth Independent School District elementary school, while the district credits quick action by a security employee for keeping the fire from causing more extensive damage.
School district spokesperson Barbara Griffith says a district employee was monitoring school security cameras when someone broke into Atwood-McDonald Elementary in the 1800 block of Barron Lane just before 11 p.m. Saturday.
Police were called and officers were en route when the fire broke out. The Fort Worth Fire Department said crews were able to put the fire out quickly, "but not before significant damage occurred."
We're told one person was treated for smoke inhalation and taken to John Peter Smith Hospital.
Investigators arrested 61-year-old Joseph Terry Dorsey after they determined the fire was intentionally set.
Dorsey faces charges of burglary of a building and arson.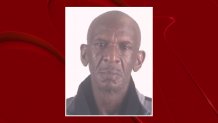 NBC 5 crews saw cleanup crews from a local fire and water damage recovery company outside the school Sunday afternoon. Crews were seen busy in several parts of the school.
Fort Worth ISD says because of smoke damage and the need to continue the cleanup, some classrooms will be temporarily relocated and drop-off and pick-up locations will also be relocated. Personnel will be on campus in the morning and in the afternoon Monday to direct students and families to the correct entrances and exits.