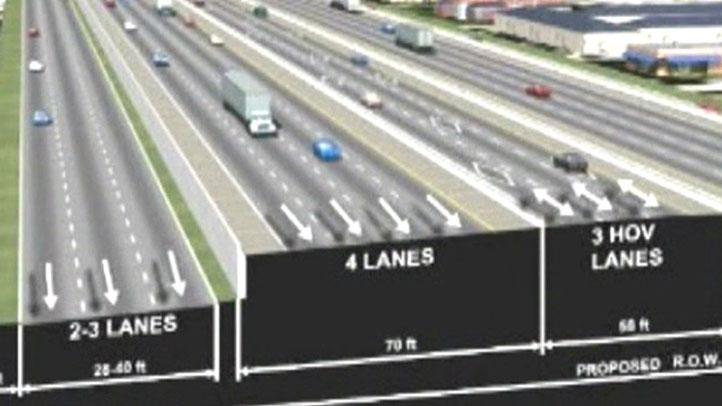 A major traffic shift at eastbound state Highway 183 Airport Freeway and northbound state Highway 121 interchange will take affect Saturday.

Construction crews will shut down part of the highway beginning at 9 p.m. Saturday night to move traffic to the new pavement.

Construction will end Sunday morning at 10 a.m., when drivers can expect to find a new exit from the left lanes of eastbound 183 onto the northbound 121. There will also be signs to help guide traffic to the left side of the highway if they need to exit.

Public relations manager for Bluebonnet Contractors Lara Kohl said, "Moving eastbound traffic to the new pavement will allow us room for construction activities in the center of the corridor, while still maintaining traffic flow."

This is the first major traffic change during the North Tarrant Express project's construction.

More information can be found at the NTE project's website.