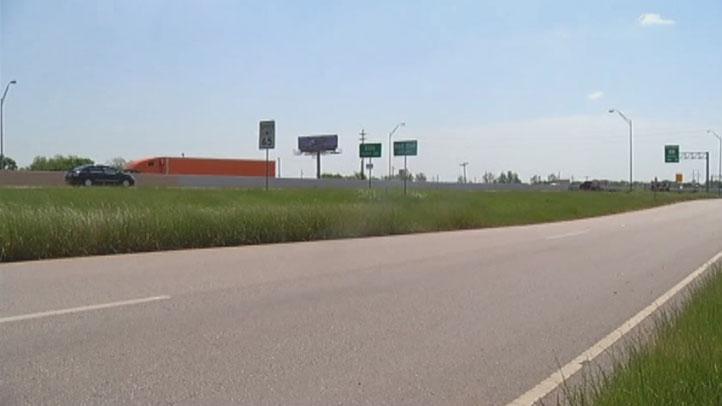 Dallas County commissioners took action Tuesday to move the long-planned Loop 9 Southeast off the drawing board.
"This is the greatest opportunity of a generation to change the economic picture here in Dallas County," said Dallas County Judge Clay Jenkins.
Currently 85 percent of the county's taxable property value is north of Interstate 30, but almost half the population is south, Jenkins said.
Local
The latest news from around North Texas.
The Loop 9 segment that commissioners hope to see open within five years would connect Interstate 35 with Interstate 45 through mostly undeveloped areas of South Dallas County along the Ellis County line.
It would be just a two- or four-lane feeder road at first but could be expanded later.
Jenkins said the road would help support growth near the Union Pacific Railroad's Intermodal Terminal on I-45 and the Dallas Logistics Hub between Hutchins, Wilmer, Lancaster and Dallas, an area also known as the Dallas Inland Port.
"We've got this tremendous opportunity with the inland port, and we need to do everything we can to build that up as we come out of this recession so that we are the beneficiary of light manufacturing and logistics jobs," Jenkins said.
The expected cost of about $1 billion is greatly scaled back from the $4 billion limited-access highway project that was envisioned for Loop 9 Southeast between U.S. Highway 287 and Interstate 20.
On Tuesday, commissioners approved the hiring of consultants to help devise boundaries for a tax increment finance district around the initial segment that could help raise money for it, much the way roads around the American Airlines Center were financed.
"I was pleased that the judge came up with that. I think he was thinking out of the box," said Commissioner Maurine Dickey.
Dickey, a Republican, and Jenkins, a Democrat, are often at odds over county business, but they are in strong agreement about Loop 9.
"This is a really an economic generator for all of Dallas -- not just south Dallas County, but it's good for all of us. And it will keep our taxes down. It will add a huge economic stimulus for jobs, people moving in here, industry moving here," Dickey said.
Some neighbors welcome the idea.
"There's no McDonald's, no Burger King, nothing like this. We have to drive to town. That would be great if they did this," said Glenn Heights resident Patti Park.
But people who stand to lose their land for the project are not excited.
"It's bad news for this particular business location long term, because we're going to have to move," said veterinarian Valerie Jaffe.
Jaffe runs Countryside Veterinary Clinic on the very spot where the Loop 9 interchange is proposed at the Dallas-Ellis County line.
The cities of Red Oak, Glenn Heights and Lancaster also meet at her property line.
"There's so much that needs to be done on the surrounding feeder roads, and I wonder about investing so much in this particular project when there's so much else that could be done to improve local traffic," Jaffe said.
Loop 9 was first planned in 1957 as an outer ring all the way around Dallas.
Portions including State Highway 161 and the George Bush Turnpike have been constructed, but the southern stretch has gone through many versions that never left the planning stage.
For several years before 2009, Loop 9 from U.S. 287 to I-20 was a segment of Gov. Rick Perry's Trans-Texas Corridor plan.
The Trans-Texas Corridor was to have an exceptionally wide path that might also include railroad tracks, which drew loud complaints from land owners upset about losing so much property.
State lawmakers killed the Trans-Texas Corridor plan in 2009 because of those complaints and a shortage of funding.
An active Texas Department of Transportation website details a revived Loop 9 Southeast after 2009 as a more narrow limited access highway, but still extending from U.S. 287 to I-20.
But that project carried the $4 billion price that state and local government could also not afford.
"We all went back to the drawing board," said Commissioner John Wiley Price.
Dallas County officials said TxDOT has now promised to help fund the scaled-down project, but some neighbors still find it alarming.
"They've got some real legitimate concerns, and we're working with the mayors and the commissioners to alleviate those concerns as we talk about constructing that east-west corridor," Price said.