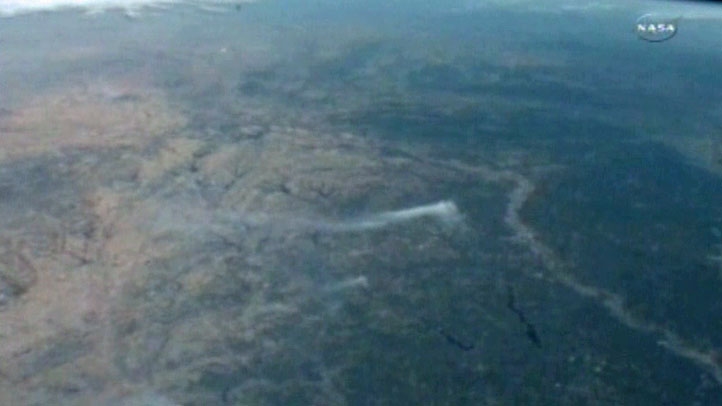 The International Space Station passed over Texas at 11:07 a.m. Tuesday, giving a first look at the smoke plumes from space.
"It is a sad sight with all the fires burning in Texas right now," said astronaut Mike Fossum who was shooting the video from the ISS. "One very major one and three smaller ones."
Cameras on the space station clearly showed several large plumes near Bastrop and another in the northeast part of the state near Texarkana.
Local
The latest news from around North Texas.
The ISS travels at 17,500 mph, and gave a view of the Texas landscape for about two minutes.
Another view of the fires came from an exterior mounted camera on the left side of the vehicle.
The feed from the ISS returned to Fossum's view from the Cupola, an observatory module of the ISS that has the largest window in space, where the plumes could still be seen as the ISS passed over West Virginia.
Fossum was born in South Dakota but grew up in Texas. He graduated from McAllen High School and received his Bachelor of Science degree in mechanical engineering from Texas A&M University, and was the first A&M undergraduate to travel to space. He received his Masters of Science degree in physical science from the University of Houston-Clear Lake.
The ISS flew over Texas following a track to the northeast from an altitude of 212 nautical miles (243 statute miles above the Earth).