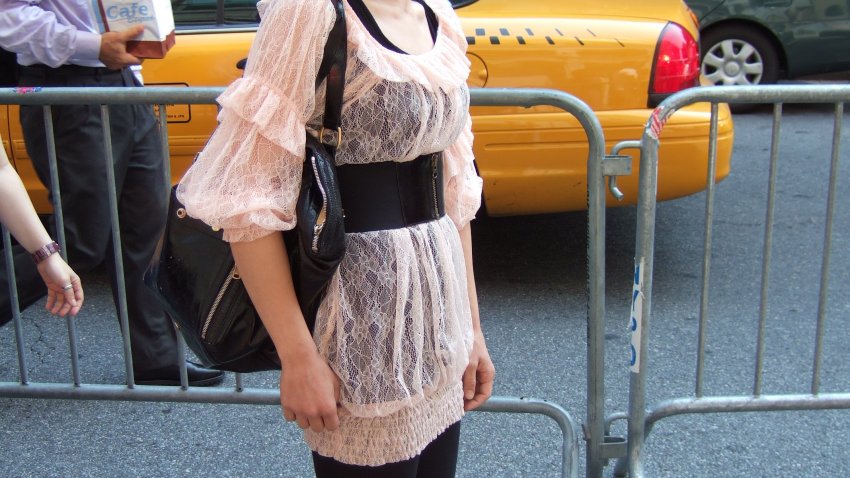 Gov. Greg Abbott declared a state of disaster in 24 additional Texas counties Monday, bringing the total number of counties under Texas' state disaster declaration to 110 -- or 43 percent of the state.
The counties added to the declaration are: Angelina, Burleson, Cherokee, Edwards, Ellis, Fayette, Gillespie, Kaufman, Lamar, Liberty, Leon, Lynn, Madison, Milam, Real, Refugio, Rusk, Sabine, Travis, Tyler, Uvalde, Victoria, Waller and Wharton.
Additional counties may be added as the situation develops.
Local
The latest news from around North Texas.
"The large number of Texas counties currently experiencing a state of disaster is an indication of how severe this ongoing weather situation is, and I cannot emphasize enough how important it is for everyone to heed local officials' warnings," said Abbott. "Our thoughts and prayers continue to be with all those affected, and I strongly urge all Texans to take all precautions to protect themselves and their families and neighbors."
On June 3 the governor added 24 counties to the list, another 10 on June 18 and another six on June 22. Abbott previously made disaster declarations on May 11, May 15, May 25, May 26 and May 29.
To view Governor Abbott's latest disaster declaration, click here.
The following 110 counties have been declared in a state of disaster: Angelina, Archer, Atascosa, Austin, Bastrop, Baylor, Bell, Blanco, Bosque, Bowie, Brazoria, Brazos, Burleson, Caldwell, Calhoun, Callahan, Cass, Chambers, Cherokee, Clay, Collin, Comal, Comanche, Cooke, Dallas, Denton, Dewitt, Dickens, Eastland, Edwards, Ellis, Erath, Fannin, Fayette, Fort Bend, Frio, Gaines, Garza, Gillespie, Gonzales, Grayson, Grimes, Guadalupe, Harris, Harrison, Hartley, Hays, Henderson, Hidalgo, Hill, Hood, Hopkins, Houston, Jack, Jasper, Johnson, Jones, Kaufrnan, Kendall, Lamar, Lee, Leon, Liberty, Lubbock, Lynn, Madison, Milam, Montague, Nacogdoches, Navarro, Newton, Nueces, Palo Pinto, Parker, Polk, Real, Red River, Refugio, Robertson, Rusk, Sabine, San Augustine, San Jacinto, Shelby, Smith, Somervell, Starr, Tarrant, Throckmorton, Travis, Trinity, Tyler, Uvalde, Yan Zandt, Victoria, Walker,'Waller, Wharton, Wichita, Williamson, Wilson, Wise, Young and Zavala counties.
Texans are encouraged to follow these safety tips during this weather event:
When severe storms threaten, the safest place to be is indoors.
Avoid areas already flooded and avoid any fast-flowing water.
Be extremely cautious of any water on roads or in creeks, streams, storm drains or other areas – never attempt to cross flowing streams or drive across flooded roadways and observe road barricades placed for your protection.
Remember that dangerous waters can seem deceptively calm, and if you encounter flooding, move to higher ground.
Monitor weather radios and news broadcasts for updated information on current and anticipated severe weather in your area.
Keep in mind that flood dangers are even harder to recognize at night.
Be mindful that rising and moving water can also threaten people on foot and individuals near recreational waterways impacted by significant rainfall.
Monitor weather radios and news broadcasts for updated information on current and anticipated severe weather in your area.
Stay informed and heed warnings by local officials.
For additional safety tips related to tornadoes, thunderstorms and flooding, see the DPS' Threat Awareness Page.