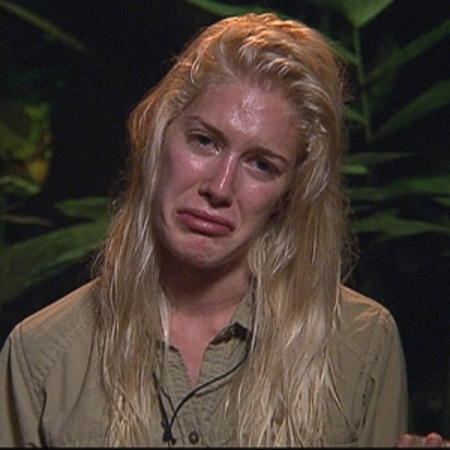 A line of thunderstorms moving across Texas brought bring severe weather to the Deep South on Tuesday.
Heavy rain moved into North Texas Tuesday morning and is expected to end before midnight.
The National Weather Service issued a Flood Warnings for Dallas, Collin, Henderson, Hunt, Navarro and Rockwall Counties.
Local
The latest news from around North Texas.
The National Weather Service also issued a wind advisory from noon Tuesday to 4 a.m. Wednesday.
S Band Radar & Maps | Forecast | Weather Alerts
Traffic | Send Us a Photo/Video | Live Cams
NBC 5 Meteorologist Grant Johnston expected a north wind to get much stronger during the afternoon with wind chills down in the 30s.
Storms in South Texas left thousands of people without power and windows broken after hail the size of golf balls damaged some buildings, but no one was hurt after the bad weather Monday night, according to the Kinney County Sheriff's Office.
The stormy weather canceled school in parts of South Texas and apparently contributed to a school bus flipping on a rain-slick highway in Houston.
The bus driver suffered minor injuries during the accident Tuesday morning, Houston Independent School District spokeswoman Lila Hollin said. No students were on board during what's believed to be a weather-related crash, Hollin said. The school bus ended up on its side atop an embankment.
Light snow fell across the Texas Panhandle. Residents in Amarillo woke up to light snow and heavy fog Tuesday morning. Visibility was less than a mile at times.
By lunch, the precipitation turned to sleet and northerly winds picked up.
Storms in Texas to Cause Trouble for Deep South
Now, more than 7 million people in parts of five states -- Louisiana, Mississippi, Alabama, Florida and Georgia -- are in an area of moderate risk for a few strong tornadoes and other severe weather Tuesday, the Storm Prediction Center in Norman, Oklahoma, estimated.
In Arkansas, heavy rain, powerful winds and some snow were forecast for parts of the state Tuesday and Wednesday. The National Weather Service in Little Rock described the storm system as a "three-headed monster" on its Facebook page.
As the storms move into southeast Louisiana on Tuesday afternoon, forecasters say the severe weather will occur from the Baton Rouge area east across the parishes north of Lake Pontchartrain.
Schools across south Louisiana and Mississippi canceled classes ahead of the storm.
In Alabama and Georgia, forecasters issued flash flood watches ahead of the storm system, which was expected to drop 1 to 2 inches of rain, with higher amounts possible in some areas. The warnings, which covered large parts of both states, were expected to be in effect through Wednesday afternoon.
The National Weather Service said new rain on already saturated soil could cause roads to flood, as well as low-lying areas and small streams. The weather service projected that some of the heaviest rain would fall in metro Atlanta and in parts of the north Georgia mountains, where up to 3 inches was expected.
[NATL] Top News Photos: Pope Visits Japan, and More
Copyright AP - Associated Press