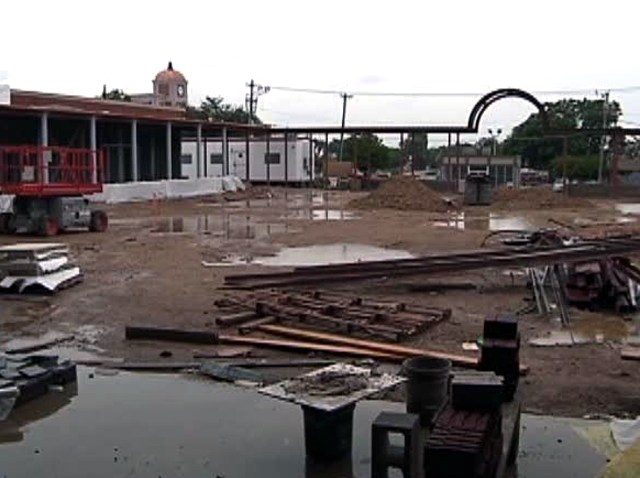 Expectations are sky-high for Lewisville's 40,000-square-foot arts center.
Jim Wear, the center's manager, has been practicing a new greeting.
"Ladies and gentlemen, meet your arts center," he says to just about anyone who'll listen.
Local
The latest news from around North Texas.
The facility in the heart of downtown is an idea almost 20 years in the making. Lewisville is spending $10 million on the building, which is being tailored to the fit the community's needs.
It was supposed to be complete this fall, but bad weather pushed back construction. Lewisville now plans on opening the facility in January 2011.
Teacher Cheryl Brinch said the venue might be an answer to the creative dreams of children.
"You just know that if they were given the opportunity, they would just be great in performing," she said.
The center features a 296-seat performance hall, a 200-seat black box theater, five children's classrooms, a visual arts gallery and a courtyard for outdoor performances.
An unusually rainy season initially slowed construction bye more than two months, but it hasn't slowed momentum.
"I have people talking to me about weddings and wedding receptions, family reunions, some business meetings," Wear said.
The art center is expected to breathe new life into Lewisville's Old Towne community of restaurants and shops.
"Definitely a source of entertainment -- even when times are tough, people will always pay for that," Michelle Brinch said.