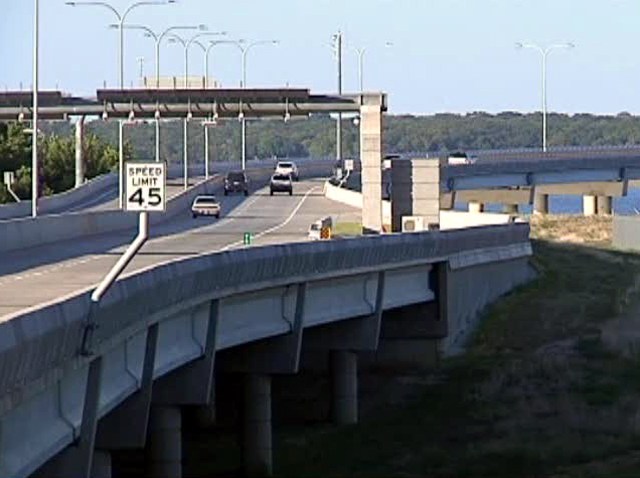 There's a fast way to get across Lake Lewisville, but it's not by boat, and it's not free.
The Lewisville Lake Toll Bridge opened up one year ago this month. The bridge, operated by the North Texas Tollway Authority, spans over Lewisville Lake and runs east and west. The lanes connect Lake Dallas with Lakewood Village.
Online statistics show that drivers aren't using the bridge as often as the NTTA had projected. From January to May of 2010, the NTTA projected that about 2.17 million drivers would use the bridge. In reality, 1 million fewer vehicles -- about 1.15 million drivers -- actually used the bridge in that time period.
Local
The latest news from around North Texas.
NTTA spokeswoman Sherita Coffelt said it could be because many drivers don't know how about the bridge.
So far, drivers have mixed feelings on the 1.7 mile stretch of toll road, which was billed as a major traffic reliever for Denton County.
"I like it," said Merideth Burnett, of Hickory Creek. "It cost too much, but I like it."
The toll for the bridge is $1 for drivers with toll tags or $1.50 if for drivers using Zip Cash.
Several drivers said they don't use the bridge but have noticed an increase in traffic congestion where the bridge and Interstate 35 merge.
"It's not been good ever since they opened this up," said Lisa Fair, of Corinth. "It's backed up in every direction and (has) a lot more cars than it used to have."