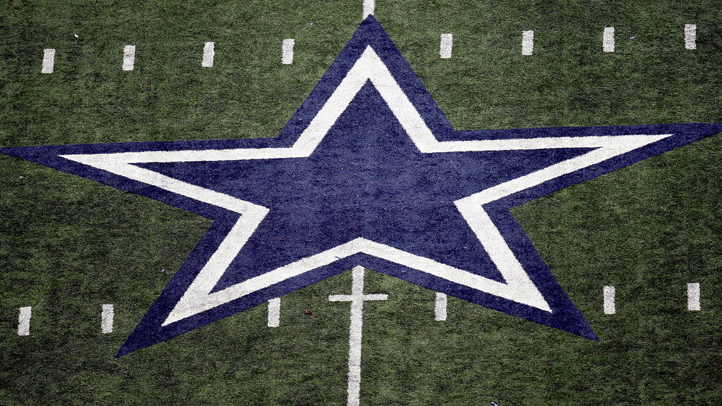 With 20 consecutive seasons not reaching as much as the NFC Championship, last year's 4-12 disaster and guys like Greg Hardy, Dez Bryant and Jeff Heath tarnishing the star in a variety of ways, there's just not a lot to like about the Cowboys these days.
But, alas, there's always something to love about America's Team.
Sunday is Valentine's Day, the perfect day for romance, chocolate, flowers and, yes, remembering the positives about our local football team.
Local
The latest news from around North Texas.
For Feb. 14, I've dusted off 14 lovely reasons to still show strong affection toward the Cowboys:
14. Win, lose or tie, who doesn't love the Dallas Cowboys Cheerleaders?
13. Jerry Jones and his eternal pursuit to prove he can win without Jimmy Johnson.
12. When harnessed in the right direction, Dez Bryant's passion.
11. Bullet Bob Hayes, my first sports hero.
10. The star on the helmet, best logo in all of sports and instantly recognized around the globe.
9. Tex Schramm and his timeless innovations that still shape the game today.
8. Sean Lee, stubbornly overcoming obstacles and injuries.
7. Tony Dorsett, 99 yards and/or Hail Mary, Roger to Drew.
6. The Hall-of-Fame Triplets — Troy, Michael and Emmitt.
5. The iconic hole in the roof, making the Cowboys' home the most unique sports venue in the world.
4. Tom Landry's enduring class. And omnipresent statue.
3. Jason Witten, a man any team would be proud to have as its face of the franchise.
2. Five Super Bowl banners.
1. Born before the Rangers and Mavericks in DFW, they'll always be my first true sports love.
A native Texan who was born in Duncanville and graduated from UT-Arlington, Richie Whitt has been a mainstay in the Metroplex media since 1986. He's held prominent roles on all media platforms including newspaper (Fort Worth Star-Telegram, Dallas Observer), radio (105.3 The Fan) and TV (co-host on TXA 21 and numerous guest appearances, including NBC 5). He lives in McKinney with his wife, Sybil, and two very spoiled dogs.
Copyright FREEL - NBC Local Media