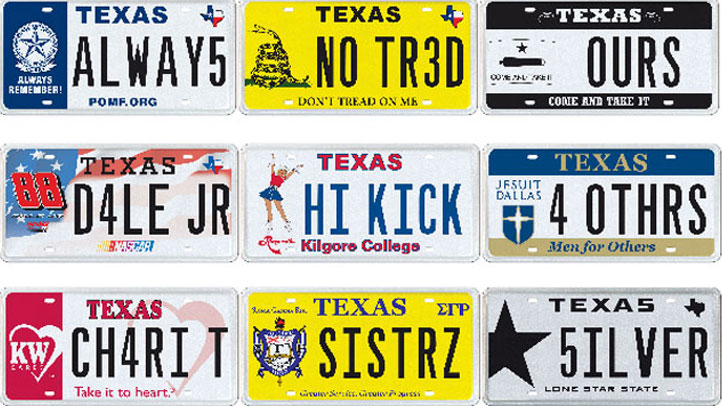 Do you have that perfect personalized license plate idea and only lack the funds to make it happen?
My Plates, the company that prints a lot of the fun plates in Texas, will now let you purchase your plate on layaway.
The layaway plan is simple. Pick the plate you want and then call My Plates to arrange layaway. Then, make a down payment followed by four payments over four months and you'll soon be screwing your vanity plate into place.
Consider this bonus, My Plates will allow you to purchase on layaway for free with no interest or other fees. This is great, because the plates aren't necessarily cheap.
Local
The latest news from around North Texas.
A vanity plate for one year will run you $395, but it gets exponentially cheaper the longer you plan to keep the plate. Want the plate for 5 years, It's $139 per year then for a total of $695. 10 Years? How does $79.50 a year for a total of $795 sound?
Also, personalized Texas plates can now use up to 7 characters. So, go get creative, but not vulgar. All plate messages are subject to approval by the Texas Department of Motor Vehicles.
Since Nov., 2009, more than 38,000 plates have been sold by My Plates, adding $3.1 million to the state's general reserve fund.