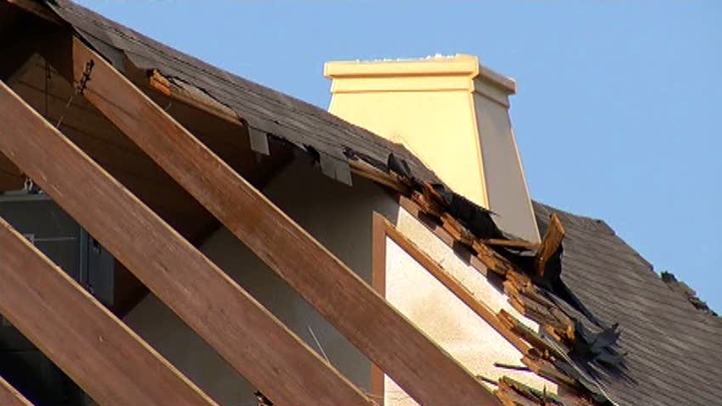 A Lancaster pastor is reassuring his congregation that the church will rise from the rubble left after this week's storms.
Winds gusting at more than 80 mph tore through Jordan Missionary Baptist Church in the middle of the night, pulling the roof from the beams and dropping it onto the pews below. The steeple landed in front of the building.
The church's roof was just repaired last year.
Local
The latest news from around North Texas.
Church members turned their usual Wednesday night service into a meeting at the Lancaster Recreation Center to plan their next steps.
"It caught us off guard, but my dad used to say that there comes a time that you have to live the faith that you tell people about," the Rev. Sinclair Royal said.
The piano and organ that filled the sanctuary with music are now damaged by water. But amazingly, the lightbulbs in most of the chandeliers still hanging from what's left of the ceiling are untouched.
Very little of the church property was left unscathed. A light post was ripped out of the ground and thrown clear across the parking lot.
The congregation must wait to find out if insurance will cover the damage.
Earlene Dawn said she never imagined the church she's attended for 35 years would look like it does now.
"Seeing this just took my breath away," she said. "I just couldn't believe it. It's tough work ahead. We know it's going to be a long battle ahead of us, but we'll be OK. A lot of memories out here; we're going to miss it. But when it comes back, it's going to be even better."
For now, the church will hold Sunday service at nearby Rolling Hills Baptist Church in Lancaster.