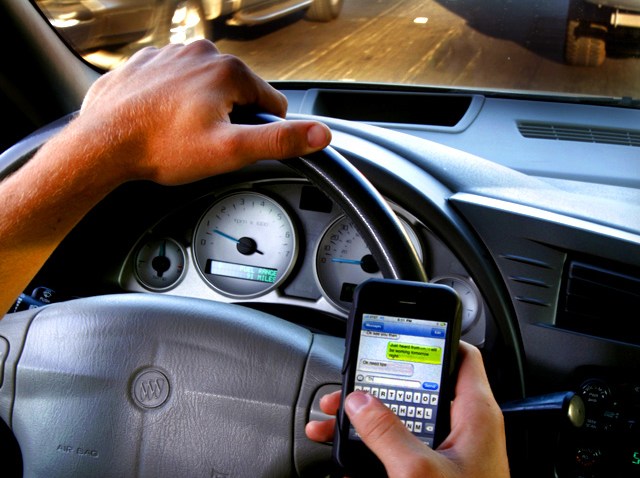 Everyone is on the go, everyone is trying to stay connected, and texting has increased tenfold in the last three years according to CTIA – The Wireless Association.
So are you tempted to continue your text conversations behind the wheel?
Dallas-based AT&T is launching a new public awareness campaign hoping to make people think before they consider sending or answering a text while driving.
Local
The latest news from around North Texas.
On Monday AT&T launched the new "It Can Wait" campaign featuring true stories and the text messages that were sent or received before someone's life was altered or ended because of texting and driving.
One of the television spots flashes the text "Where u at?" on the screen and a mother says, "This is the text my daughter was reading when she drove into oncoming traffic."
The ad also includes the message "No text is worth dying over" and the campaign's tagline, "Txtng & Drivng ... It Can Wait."
"We explored several campaign concepts, but we didn't have our 'aha!' moment until we asked one of our focus groups to take out their devices and read the last text they received," said Cathy Coughlin, senior executive vice president and global marketing officer for AT&T. "When we asked if that particular message was worth the potential risk of reading while driving at 65 mph, you could have heard a pin drop. That's when we realized the message 'it can wait' was effective in educating consumers about the dangers of texting while driving."
The spots definitely don't go to the lengths of the graphic PSA put out in Great Britain last year. (CLICK HERE)
You'll see the new campaign in print, radio, TV and online advertising in the coming months.
In addition, parents, high school educators and teenagers can visit AT&T's online resource center www.att.com/txtngcanwait. The site offers a downloadable parent-teen pledge; a teen-teen pledge; a poster; a brochure; safety tips; and more.
More: Txtng & Drivng ... It Can Wait, Texting & Driving commercials