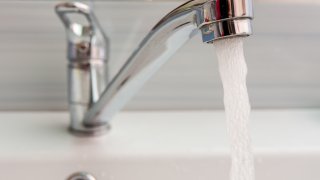 Residents in a part of north Fort Worth who may have experienced low water pressure after an issue Sunday night at a pump station should have normal pressure restored, the city's water department said.
Pump piping blew out at the Sendera Ranch Pump Station, and flooded the facility and damaged electrical equipment, the department said.
An emergency generator was put in place to power the pump while electrical repairs continue, the department said.
The department said though water pressure is low— between 30 and 40 psi — boil water notices are triggered if pressure drops below 20 psi and one is not required.
To find out if a home was in the affected area, customers can type their address into an interactive map.