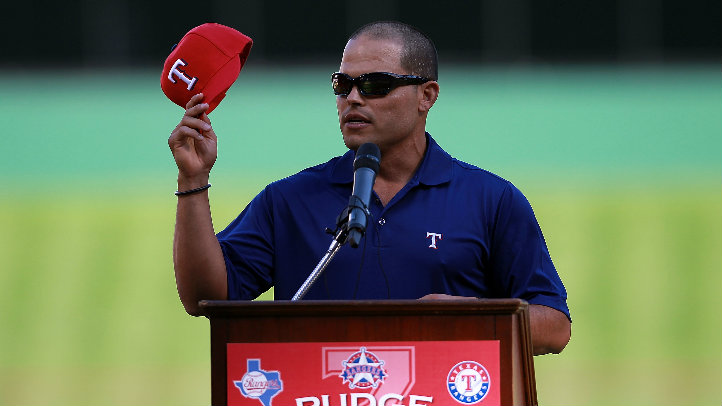 Nolan Ryan's bust wears a Rangers' cap in Cooperstown. And Eric Nadel was enshrined last summer.
Other than that, it's difficult to see any other Rangers knocking on the door to baseball immortality.
Sorry, but, according to this year's steroid-free class, looks like Pudge Rodriguez will be out at home because of performance-enhancing whispers. Which is a shame. But, then again, baseball's entire Hall-of-Fame voting process has become a farce.
Local
The latest news from around North Texas.
Pudge, eligible for the Hall in 2017, is the greatest Ranger ever and one of baseball's best catchers of all-time. He won Gold Gloves. He won a World Series. But it'll be almost impossible to get past the infuriating Baseball Writers of America.
If Barry Bonds and Roger Clemens and now Jeff Bagwell can't get in, how will Pudge?
Or maybe he will. Pudge lost 30 pounds over the winter of 2004, obviously after he stopped juicing and just ahead of random testing by the league. And we all know the Rangers' clubhouse was the epicenter of steroids in the late '90s. Pudge has never admitted juicing, so maybe he'll get in.
I think Pudge should get in. And Bonds. And Clemens. They were all the best of their era. Just happens that theirs was the steroid era.
A native Texan who was born in Duncanville and graduated from UT-Arlington, Richie Whitt has been a mainstay in the Metroplex media since 1986. He's held prominent roles on all media platforms including newspaper (Fort Worth Star-Telegram, Dallas Observer), radio (105.3 The Fan) and TV (co-host on TXA 21 and numerous guest appearances, including NBC 5). He currently lives in McKinney with his wife, Sybil, and two very spoiled dogs.
Copyright FREEL - NBC Local Media