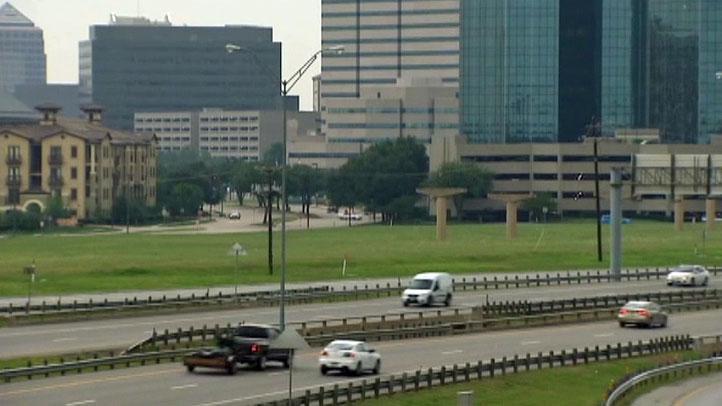 Irving's incumbent mayor is buying the first network TV commercials in a municipal election that anyone can recall.
The 2011 mayoral campaign is breaking fundraising records -- the four candidates collected more than $414,000 at last report.
Irving is a city of more than 200,000 people, but its past mayoral races have only included about 10,000 voters, Mayor Herb Gears said.
Local
The latest news from around North Texas.
He raised the most of the candidates this year -- more than $313,000.
His television ads reach the entire North Texas region, but very few of the viewers who see them can vote in Irving.
"A lot of that money is just wasted," said former Mayor Joe Putnam, one of Gears' challengers.
Controversy over an entertainment complex proposed beside the Irving Convention Center in Las Colinas has helped fill the Gears' war chest.
Gears said he has been working to complete the project approved by Irving voters in 2007.
"It's been totally maligned. It's several hundred million dollars in economic impact and over 2,000 jobs," Gears said.
About half of Gears' campaign money came from people connected with the project.
"Those investors have millions of dollars invested in this project, and I'm running against the leading opponent who's in court suing us, trying to kill the project," Gears said.
Putnam lost to Gears in 2005.
"There is desire on the part of citizens for change," Putnam said about his decision to run again.
Putnam spent a total of 19 years as an Irving councilman and mayor since his first successful election in 1973.
But Putnam's performance is a target of criticism in Gears' TV ads.
Putnam said his opposition to the entertainment complex centers on his belief that alcohol sales the city will allow there open the door to bars that are currently forbidden elsewhere in Irving.
"What the Convention Center needs is a convention center hotel rather than a honky-tonk next door," Putnam said.
Several media reports have questioned developer expenses paid by the city, and Putnam said he believes the complex is a bad deal for taxpayers.
"I'm quite proud that every time he opens his mouth and says he'll kill this project, I raise more money from the folks that are interested in having it done. So we're using those funds to get the message out," Gears said.
Also challenging Gears are former Councilwoman Beth Van Duyne and former Councilman Tom Spink.
Questions about Gears' handling of the entertainment complex are major campaign themes for them as well.
"I see someone who really does not take interest in what citizens what, but takes interest in what developers who are helping him want," Van Duyne said.
Van Duyne defeated Gears for a City Council seat in 2004 and held it until 2010.
Spink and Van Duyne support completing the entertainment complex, but with different arrangements.
"We've got to bring businesses here that pay wages that people can live on. And we do that with private funds. We don't to it by taxing people and paying government money," Spink said.
Gears said the city has won court challenges over entertainment complex financing thus far.
He takes credit for substantial reductions in crime and demolishing problem plagued apartment complexes.
All four mayoral candidates expect a runoff between the top two leaders in Saturday's election but they disagree on who will make it that far.