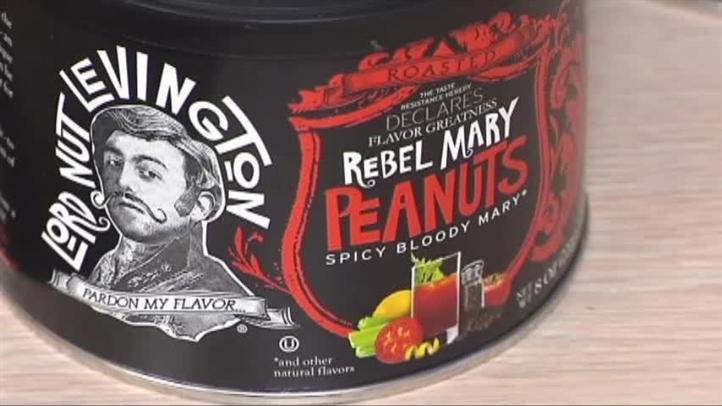 An Englishman selling America's favorite snack is banking on his future.
Sanjiv Patel moved from England to Irving to pursue the American dream. His Irving-based business, Holy Cow LLC, created Lord Nut Levington, a fictional English chap on a mission to deliver bold-tasting peanuts.
Patel started selling five peanut flavors in March 2011 and, by the end of the year, he made about $200,000 in sales.
Local
The latest news from around North Texas.
Each flavor has a distinct taste and a story behind it. In February, the company unveiled its sixth flavor -- Sweet Miss Keet -- a blend of mesquite smoke, pineapple and barbecue flavors.
The unique brand and marketing strategy seems to be working. Patel's employees are kept busy packing can after can.
They got more than 1,000 online orders after their products were featured on "The Today Show."
"They were coming in faster than we can fulfill them. And it's overwhelming but, at the same time, it's really exciting to know that someone wants to try something they've never even heard of," said Kimberly Pearce, marketing coordinator.
These peanuts are currently being sold in more than 300 stores in 33 states. The company's goal is to expand to 1000 stores by the end of this year.
Patel, a former accountant, said his goal is to bring in about $100,000 a month, which is what it would take to finally start making a profit.
"We want this year to be the year where this business actually stands on its own feet," he said.
With a growing number of Facebook fans and a rising demand for the nuts, Patel joked that he may try catering to his Indian community as well.
"The only thing I haven't done is a Tandoori peanut, and it'll probably come up, but I didn't want to be predictable," he said.
Patel said having fun and trying new things are crucial parts to his company's development. He said he hoped those strategies would lead to success in the long run.