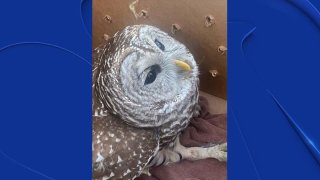 An injured owl is on the road to recovery after being saved by officers with the Kennedale Police Department.
Officers discovered the owl, that had been hit by a car Tuesday night, in the middle of Dick Price Road.
The owl was cared for overnight and taken to an animal rehabilitation center in Fort Worth Wednesday morning.