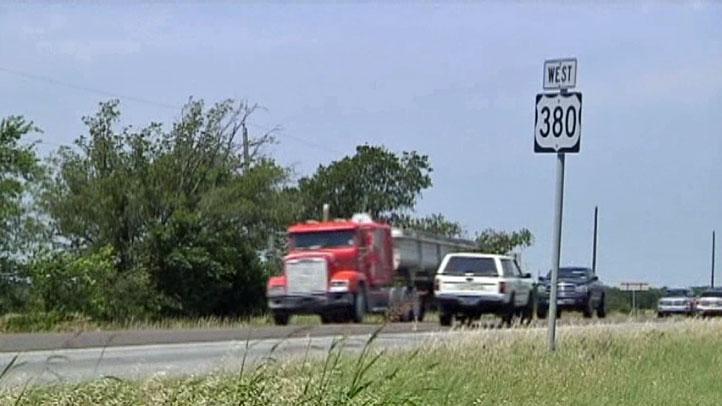 Denton County is getting some much needed money from the state to improve a stretch of deadly highway.
The portion of U.S. Highway 380 that runs west of Denton from Interstate 35 to Wise County has been the site of numerous traffic crashes and fatalities.
"The fatality rate is extremely high," Denton County Commissioner Andy Eads said.
Local
The latest news from around North Texas.
The highway is a thoroughfare for large trucks hauling rocks and drilling equipment through Denton County, and the traffic is busy as the county population grows.
"It's a challenge for TxDOT and Denton County officials to keep up with that growth with our transportation resources," Eads said.
County and regional officials have been working for years to improve safety on this two-lane highway, but funding has been a problem.
"Unfortunately, there are a lot of important projects, and funding is a serious issue," Texas Department of Transportation spokeswoman Cynthia Northrop White said.
White said state officials will use leftover funds from transportation projects that came in under budget to make the improvements. This includes widening the road to a four-lane divided highway.
"Because of the economic downturn, we have cost underruns, so we are able to redirect those cost underruns to other important projects throughout the state, and this is one of them that qualified and met the criteria," White said.
Construction on the $74 million project will take place in two phases. The first phase will stretch from Wise County to FM 156, and the second phase will extend to I-35. Construction on the first part will begin around Thanksgiving.