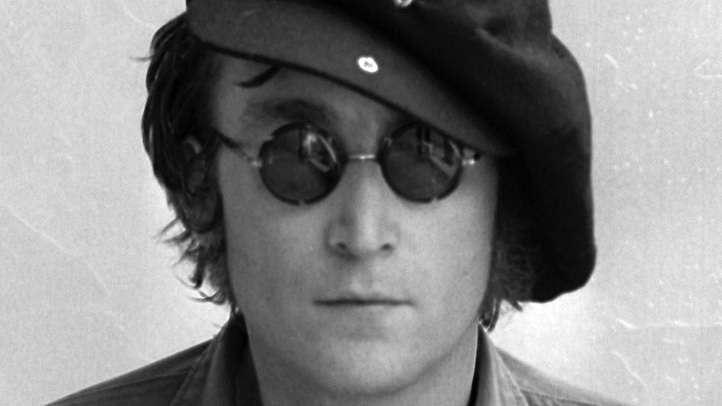 John Lennon's visual arts legacy went on display this morning at NorthPark Center.
Local
The latest news from around North Texas.
The free exhibit, titled simply The Art of John Lennon, runs mall hours, 10 a.m.-9 p.m., Sept. 30 and Oct. 1, and 10 a.m.-6 p.m., Oct. 2.
According to the official press release, the "exhibit features many rare artworks never before seen in the Dallas area," so there might be some originals included. Look for large men standing next to framed, secured works.
It also includes a variety — more than 120 to be almost precise — of serigraphs, signed lithographs, and song lyrics drawn, squiggled, scrawled, and written by Lennon, arguably one of the most influential musicians of all time. OK, no, sorry, that's not arguable.
Anyway, I have a deep reverence for Lennon's work, and there's your understatement of the day, so I won't make any jokes about the exhibit catalog along with the artworks being for sale because Yoko can't take John's legacy to the bank. Wait, did that come out wrong?
Seriously, go, perhaps be moved, and maybe imagine people living life in peace because the way things are going that's all we can do. Imagine it.
Bruce Felps owns and operates East Dallas Times, an online community news outlet serving the White Rock Lake area. He has a print of a Lennon self-portrait.
The views and opinions expressed here are those of the author and do not necessarily reflect the views of NBC, NBC 5, NBCDFW.com or its employees.
Copyright FREEL - NBC Local Media