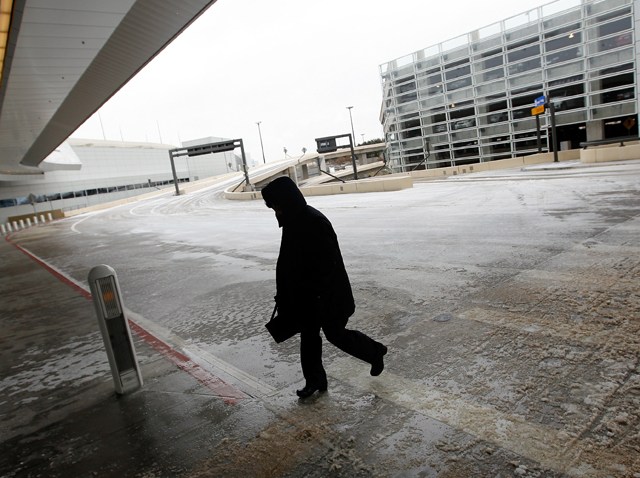 Car crash victims aren't the ones flooding the ER during this ice storm. They're walking victims.
A spokesperson for Texas Health Fort Worth said more than 100 people in the last 24 hours have been carted into the trauma center after falling on ice.
"We've seen broken ankles, broken wrists," Dr. Elliott Trotter said. "Some are more serious -- broken hips. Those have to be admitted and operated on."
Local
The latest news from around North Texas.
Trotter said he's also seen several people with head injuries, such as Hermino Olivera.
"My kids were getting kind of grouchy that they wanted to go see outside," Olivera said. "And they said, 'C'mon, Daddy, let's go. Lets' go.' "
The father of two slipped on the ice and hit his head. His children found him unconscious.
Doctors say he might have a concussion. Olivera said he's still dizzy and sometimes feels nauseous.
When asked if he'll venture out on the ice again, his response is quick.
"It's not worth it at all. Not at all," he said.