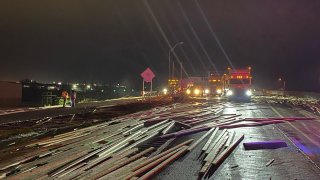 Two semi trucks jackknifed on an icy overpass on Interstate 45 over U.S. Highway 287 Thursday morning. No major injuries were reported.
The first semi truck spilled a load of lumber onto the freeway while the second semi truck hit a median barrier wall, officials said.
A sheriff's deputy responding to the scene lost control and hit the median barrier.