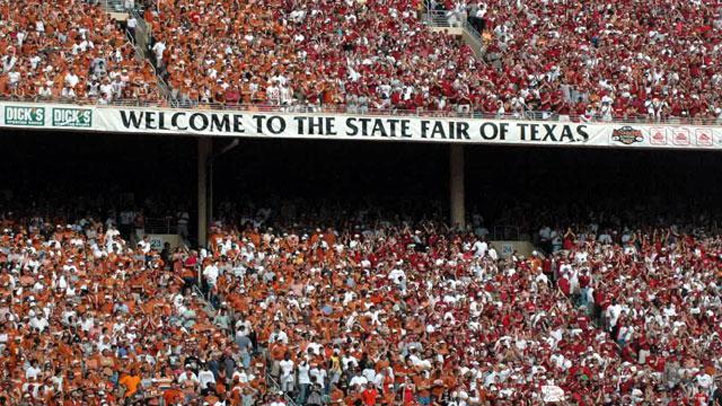 Football fans heading north or south on Interstate 35 for the Red River Rivalry at the Cotton Bowl in Dallas this weekend are being told to pack their patience.
Thousands of football fans will converge on North Texas for the annual game between the Longhorns and the Sooners, and just about everywhere they go, they'll be met with heavy traffic and active construction zones.
But the Texas Department of Transportation and the Oklahoma Department of Transportation said Tuesday that no lane closures are planned between Oklahoma City and Austin during peak travel periods. Work will stop on most I-35 projects from early Friday morning until late Monday evening.
Local
The latest news from around North Texas.
But it won't all be easy-going. Drivers will still encounter the usual heavy traffic, bottlenecks where roads go from three lanes to two and 30 miles of construction in Central Texas where lane widths are reduced.
TxDOT is touting its website www.my35.org to keep up to date on highway conditions, as well as offering the old sage advice:
Expect delays
Leave early to allow for delays
Don't drink and drive
Buckle up (it's Texas law)
Be patient and take your time
Avoid distractions (never text and drive)
TxDOT is in the midst of a massive highway improvement project that will expand I-35 from four to six lanes, not to mention all the other construction projects throughout North Texas.
So, chin up football fans. Someday, getting to the game will be easier -- although we suspect your kids will be the ones enjoying the fruits of TxDOT's current labor.