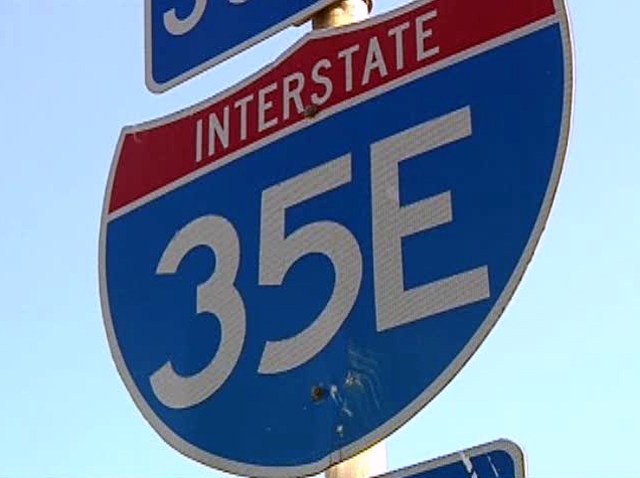 Nearly 200 property owners along the Interstate 35 corridor will need to move when the Texas Department of Transportation expands the highway.
The state plans to expand a 12-mile stretch of the interstate from the George Bush Turnpike to Farm-to-Market 2181 in Denton County, just north of Lewisville.
The plans call for a noise barrier and a service road that will go right through homes on Harbor Drive in Lewisville.
Local
The latest news from around North Texas.
Oscar and Julie Matthews' dream home in the 800 block of Harbor Drive currently backs up to the I-35 service road.
"It sucks. Just bottom line, it sucks," said Oscar Matthews of the thought of having to leave his house.
"We bought something that we want to grow old in, we want to raise our daughter in, someplace we feel safe," he said.
TxDOT has indicated that 180 property owners -- commercial businesses as well as homeowners -- will be offered fair market value for their property. If owners think the offer is low, they can seek more through arbitration. But if that doesn't work, the state could invoke laws pertaining to imminent domain.
Retirees Tom and Patsy Mills have lived in their home two doors down from the Matthewses for 41 years. Before that, Patsy Mills' parents lived there.
"I'm probably going to be doing a lot of crying, but life goes on, so I guess you just have to go with it," she said.
It's not clear when offers for homes will be made. The expansion is a $4 billion project, but the state only has $500 million in funding.
TxDOT is hosting the first of three public hearings at Lewisville High School to discuss the project's environmental impact, property values and other concerns.
A TxDOT spokesperson said the plans have changed in part because of public input, but it's doubtful homes so close to the interstate such as those along Harbor Drive will be spared.