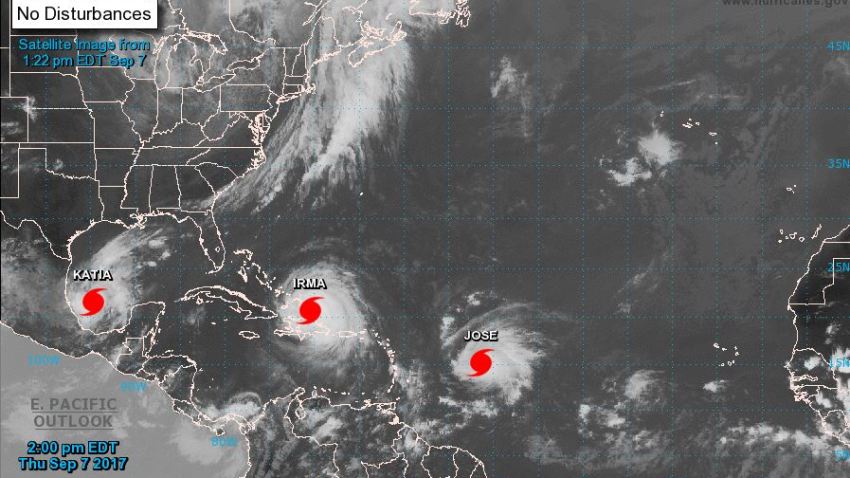 Hurricane Katia has formed as a Category 1 storm in the Gulf of Mexico with sustained winds of 75 mph (120 kph).
A ridge of high pressure over Texas will keep the hurricane located over the southern Gulf of Mexico. The upper level steering winds will take the storm into eastern Mexico on Saturday. The only effects of Hurricane Katia will be a high surf along the south Texas coast for the next few days.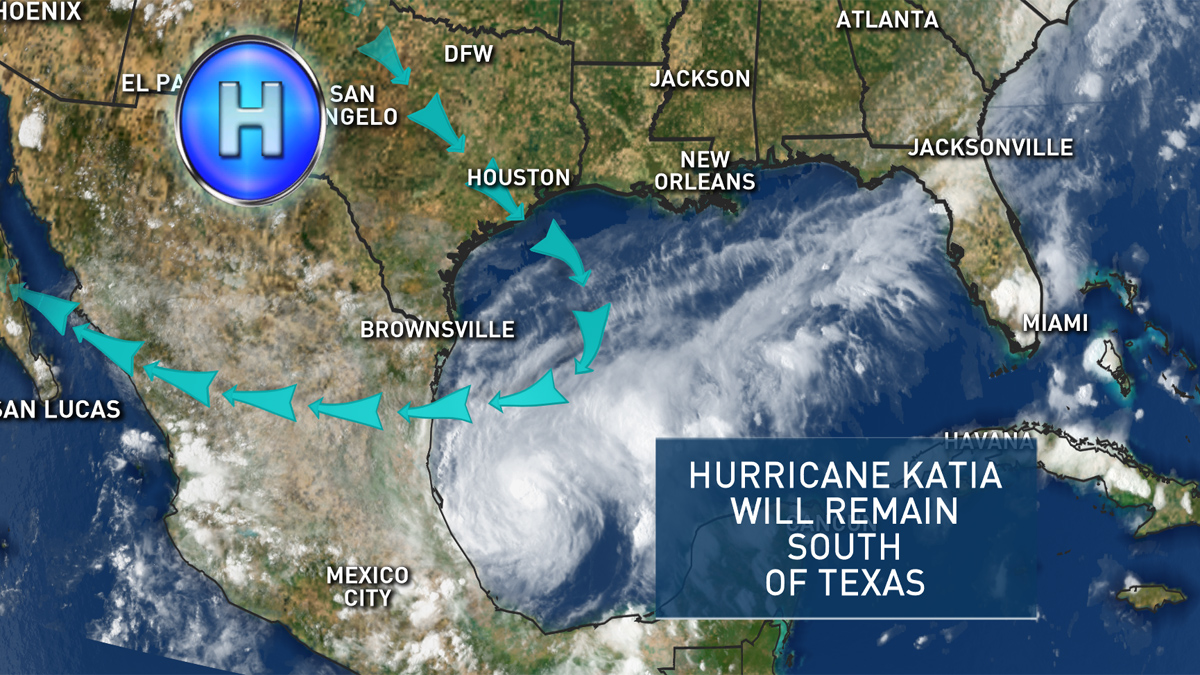 Meanwhile, there are two other hurricanes active in the Atlantic Ocean.

Hurricane Irma, a Category 5 storm that sustained winds of 185 mph, barreled through the Caribbean Wednesday into Thursday, causing a million Puerto Ricans to lose power and likely leaving more than half the residents on the tiny island of Barbuda without homes.
Local
The latest news from around North Texas.
Irma appears increasingly likely to rip into heavily populated South Florida early Sunday. Gov. Rick Scott has declared an emergency and mandatory evacuation orders are in place for parts of the Miami metro area and the Florida Keys.
Irma's top sustained winds weakened by about 10 mph (16 kph) on Thursday because of dry air and interaction with land on the island of Hispaniola. However, meteorologist Jeff Masters with Weather Underground, Irma could strengthen again to 185 mph (298 kph) or higher as it heads to warmer deeper water.
Forecasters said Irma could rake the entire Atlantic coast of Florida and rage on into Georgia and South Carolina. Georgia's governor has ordered a mandatory evacuation starting Saturday from the state's Atlantic coast.
Click on the video player below to view live satellite imagery of Hurricane Irma.
The Hurricane Center says a hurricane watch is in effect for Antigua and Barbuda, which is already trying to recover from Category 5 Irma.
Now Jose could approach those islands on Saturday.