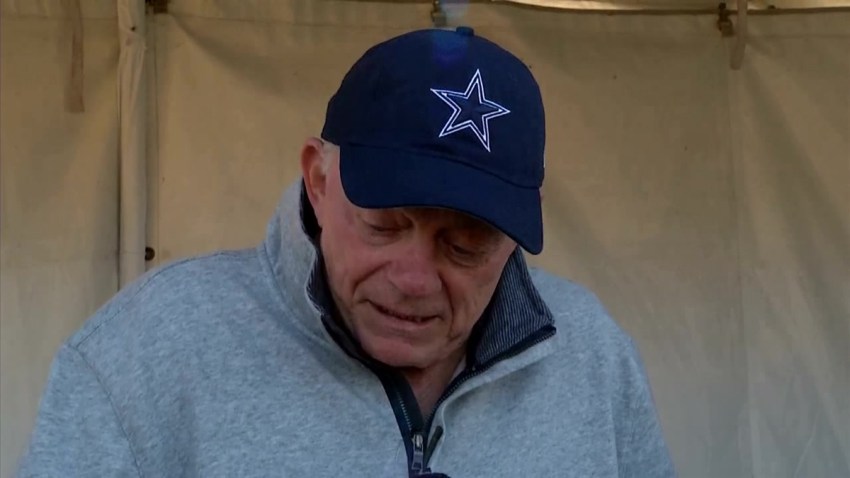 The way the National Football League is presented changed with the drive and vision of Jerry Jones.
When I was young, the NFL was broadcast three ways: CBS had the NFC package. NBC broadcast the AFC teams and Monday Night Football was on ABC. That was it.
Today, NFL games are broadcast on NBC, ESPN, CBS, NFL Network and Fox.
Local
The latest news from around North Texas.
Other platforms include DirecTV, Yahoo.com and Twitter are streaming games.
Dallas Cowboys owner Jerry Jones was behind it and Pro Football Hall of Fame voter and The Dallas Morning News columnist Rick Gosselin told me this on my NBC Sports Radio show to prove the Contributor candidacy of Jones for the Class of 2017:
"He is a big reason TV money explodes. In 1993, Art Mondell (former Browns/Ravens owner) and Paul Tagliabue (former NFL commissioner and 2017 Pro Football Hall of Fame Contributor candidate) decided that the revenue was flat, they're not gonna hit the networks up for any more money. Jerry stood up in a room "alone" and said, "we can't do this, we can't give money back" and he convinced (Broncos owner Pat) Bowlen and the other owners to go along with him and in the next contract was a twenty percent increase in TV revenues and since then it's grown by leaps and bounds. That's all because Jerry Jones stood up in 1993, he's made a lot of money for owners and players in this league. He's changed the financial dynamic of the NFL."
You can listen to my NBC Sports Radio interview with Gosslein here.
Bowlen was the head of the television committee, but Jones was the man who told his fellow members they had the best product in sports and helped take the NFL games from CBS to Fox. Some writers angry that Jones is on the contributor ballot instead of Bowlen are not giving Jones the proper credit for how the TV deals changed the landscape.
The massive TV contracts today (worth $27 billion) have allowed the players to make tremendous amounts of cash through the CBA and as Gosslein noted, a lot of money has been made for NFL owners.