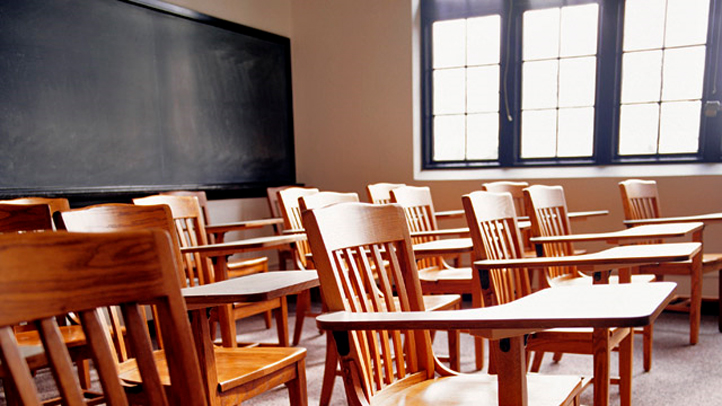 A Texas House panel late Tuesday began debating a sweeping proposal that would allow local school boards to ignore nearly all state educational regulations and accountability standards in favor of rules and benchmarks they devise on their own.
The measure would also give parents more flexibility to send their children to any participating school districts regardless of geographic boundaries -- and thus has been cheered by national school choice advocates.
But that might not be enough to save a plan that got a cool reception from Democrats and Republicans alike on the Public Education Committee, and could face a tough road to becoming law.
Local
The latest news from around North Texas.
Sponsor Jason Isaac, a Dripping Springs Republican, presented House Bill 300 to the committee, saying it would require school districts to meet state safety and health standards, but little else. That means scrapping rules on curriculum, class size and teacher hiring, dismissal and compensation.
"I get frustrated when the federal government tries to tell us how to run our local schools and run our local government here from Washington D.C.," Isaac said. "But I realize we do the same thing from the state Capitol."
He said it would free districts from state standardized testing requirements but let them meet federal rules on accountability by choosing to use national exams to measure student performance. The plan would also allocate funding per pupil, rather than the existing, complicated formula based on a district's average daily attendance.
Isaac said it would allow local officials to improve upon "the over 1,100 pages of one-size fits all education code."
The bill has been cheered by proponents of increased local control over education. Others are excited about the prospect that parents can send their children to participating districts outside their neighborhoods.
"The current system resists change," said Ron Franklin, a former president of the Houston Independent School District who described himself as a lifelong Democrat. "I believe that our education system will only truly become world class when families have the ability to demand improvement and hold schools accountable."
He was among dozens of supporters and detractors who testified before the committee -- which still has to approve the measure before it can be considered by the full House.
Killeen Republican Jimmie Don Aycock, the committee chairman, noted that Isaac's proposal sets up a special state commissioner for school choice to work alongside the state's current, governor-appointed education commissioner. He also said it would create a special commission to help parents choose schools, and asked supporters if that constituted added bureaucracy.
Chris Gonzalez, a member of the Spring Branch school district board of trustees in Houston, said the current, "top-down approach allows adults in the system to have excuses" while other supporters argued that parents don't have enough control over their kids' education.
But that didn't sit well with Rep. Dan Huberty, a Houston Republican.
"Do you really, honestly think that the school board members that are not paid and work hard to educate those children don't believe that they have a responsibility to the parents?" Huberty said. "And that we should just throw the whole system out?"
Beaumont Democratic Rep. Joe Deshotel asked whether the bill could become a vehicle for school vouchers. When passing it version of the state budget recently, the full House voted overwhelmingly on a resolution to keep public funding in public schools -- a potential fatal blow to voucher plans working their way through the Legislature.
Deshotel noted that, if the measure passes, the only thing making participating schools public "is public money. Everything else is private."
"That's the fear, I think," he said, "of it being a publicly funded private education."
Copyright AP - Associated Press