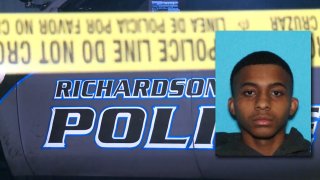 Richardson police are asking for the public's help in locating a 21-year-old who could be connected to a man's death.
Howard Lamone Handy Jr. from Mesquite is a person of interest.
Homicide detectives responded to the 900 block of Frances Way Monday morning.
The man was transported to the hospital where he later died, police said. Police believe he was killed.
It's unclear what led up to the man's death. No other information was available.